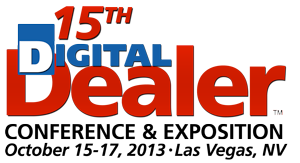 Zac will be participating as a speaker for the industry's premier learning and networking event dedicated to Internet and technology solutions for automotive professionals.
With over 100 high intensity sessions, workshops and case studies designed to give your dealership the competitive edge, Digital Dealer is where top dealers go to stay ahead of the curve and gain the latest marketing strategies to influence the modern consumer; the digital one.
On Thursday, October 17th, 11:00-11:50 am, Keeney's educational session will focus on CPO Inventory, search campaigns, landing and conversion pages and blogs on CPO. During his session he will review: – Opportunities for content creation (that rank) – how to use this site for referring traffic to your main site – how to be unique and tell a unique story. The site & story is raising eyebrows with dealers and dealership groups as another angle to market themselves digitally in a world cluttered with copycats and stale ideas.
"I'm extremely excited to be selected as a presenter at the Digital Dealer Seminar. There is always much to learn and great relationships to be forged. It is more important now than ever for a dealer to be focused on a content marketing strategy. In my session, "The Content You Wished Your Dealership Created" we will open dealers eyes to just how great an opportunity is available with content marketing.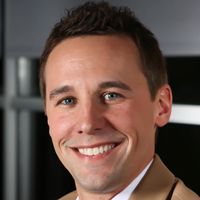 About Zac Keeney
Zac Keeney is the director of Business Development for TargetClick Powered by Mudd. Zac's resume includes working in the car business for over a decade with some of the most progressive dealers and dealer groups in the country. His primary role is establishing new relationship and relentlessly focusing on delivering results for their dealer partners. Since launching the TargetClick powered by Mudd brand in 2012, Zac's helped to achieve Chrysler Digital certified partnership, and helped guide iMR approval with GM specific strategies. Zac's passion for strategy and a challenge is one of his calling cards with clients past and present. In his first Digital Dealer speaking engagement (Orlando 2013), Zac outlined the David + Goliath strategy and how a dealership can benefit locally with national media spend.
Author: