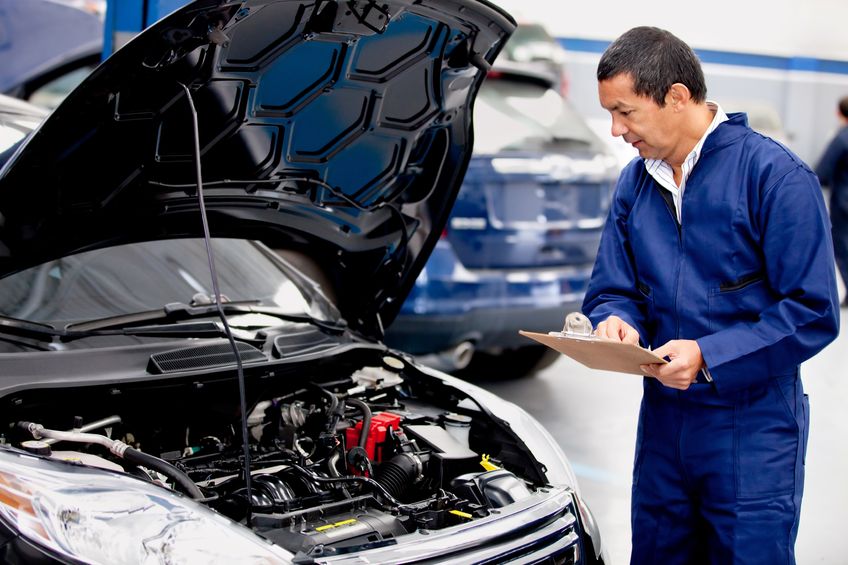 If you've read any of my articles over the past five years, you already know how strongly I feel about the value of a well-trained, professional service advisor on the drive. Whether you call them advisors, consultants, customer service reps, or assistant service managers (ASMs), this group of men and women on your service drive truly are the face of your dealership… for the good or the bad.
They are the people that your customers will connect with more than anyone else at your store. They have the most face-time and the most phone-time with vehicle owners…and they are the ones that will determine whether the customer comes back or not.
I've trained thousands of service advisors over the years and spent countless hours on the service drive. I believe service advisors fall into one of three broad categories: pushy, passive, or proactive.
Pushy Advisors
These folks will do anything they can to upsell service. They never let ethics, morals, or truth stand between them and their conquest. They use scare tactics and fear to sell service. They claim that the vehicle manufacturer "requires" the vehicle owner to perform a service in order to maintain the warranty. (Granted, the OEM does require certain services like an oil change to be performed in order to remain warranty-compliant, but the pushy advisors twist the truth to their advantage.)
This group of advisors have high sales, high hours per RO, high dollars per RO, high commission paychecks, and are highly effective and very successful—for a short time, and then it all catches up with them and they flame out.
They represent less than 1% of the advisors in the marketplace. You'll only encounter one of these clowns about every ten years. They are poison and give our industry a bad name.
Passive Advisors
This group only does what the customer tells them to do—they only address the primary item. They never recommend additional, needed maintenance. They never communicate the recommendation of the technicians to the customer. They have an amazing psychological power that allows them to pre-judge the customer. This "gift" allows them to know that the customer will not buy additional maintenance services and saves them the trouble of ever asking. Their experience has proved conclusively that as long as they never ask for any additional service work, the customer won't ever have any additional work done. They have discovered a sure-fire way never to hear the customer say "no"…they never ask!
Passive advisors scare me more than pushy advisors. Pushy advisors will reveal themselves quickly; you'll know who they are in just a few weeks. But passive advisors can operate under the radar for decades. Passive advisors chase off far more business than pushy advisors because there are so many more of them. Over 80% of service advisors fall into this category.
Don't get me wrong, these are usually very nice and personable people. They are generally reliable, trustworthy, and show up for work on time- but they are killing your business. Their unwillingness to sell preventive maintenance is chasing your precious customers into the waiting arms of your competitors, who aren't afraid to recommend needed services.
The passives have a list of excuses why they couldn't sell anything today: "It was too busy." "It was too slow." "The weather was too bad." "The weather is perfect and everyone's at the lake." The real reason they didn't sell anything was because they didn't ask, and the reason they didn't ask was a fear of rejection—but they'll never admit it.
Early in their career, they probably worked near a pushy advisor and they made a vow to "never be like that". Or one time they did ask a customer to buy something and the customer got upset with them and they swore to themselves, "I'll never do that again," and they haven't sold anything since. They shut down, they locked up, and they've been that way for twenty years. And they're on your service drive right now. Scary!
Proactive Advisors
These are the rock stars. They've got what it takes and they know how to use it in a way that everyone wins—both the dealership and the customer. At write-up, proactive advisors carefully listen to the customer's concern(s), they do a thorough walk-around, and they are effective communicators. They review the multi-point inspection form with the customer while the vehicle is still on the rack. Lastly, and most importantly, they ask the vehicle owner to buy needed maintenance that was recommended by the technician.
Proactive advisors understand that their primary task is to sell service and they do it in a professional manner that puts the customer's needs first. They realize the more maintenance services they sell to a customer, the more money they will save the customer…because in the long run, it is always cheaper to maintain cars than to repair them.
Warning to service managers: there is a sure-fire way to chase your proactive service advisors away: One, change their pay plan and two, stop training them and holding them accountable. I've seen this happen dozens of times and everyone loses—and these precious automotive professionals go running into the arms of competitive shops and dealerships. Very sad.
Okay, now that you know the definition of each group, let's look at advisors in a different way. How do you move a passive advisor into becoming a proactive advisor? How do you keep a proactive advisor motivated and producing at a high level?
The chart attached to this article gives an action strategy for savvy managers that want to invest in their most valuable human resource, their service advisors. Ultimately, service advisors are a reflection of management. If you have proactive, git-'er-done advisors, then you have proactive, git-'er-done managers. If you have passive, chase-the-customers-off-due-to-inaction advisors, then you have…well, I think you get the point. As a manager, you don't hire who you want. You hire who you are. Look at your service advisors—they are you!
Author: