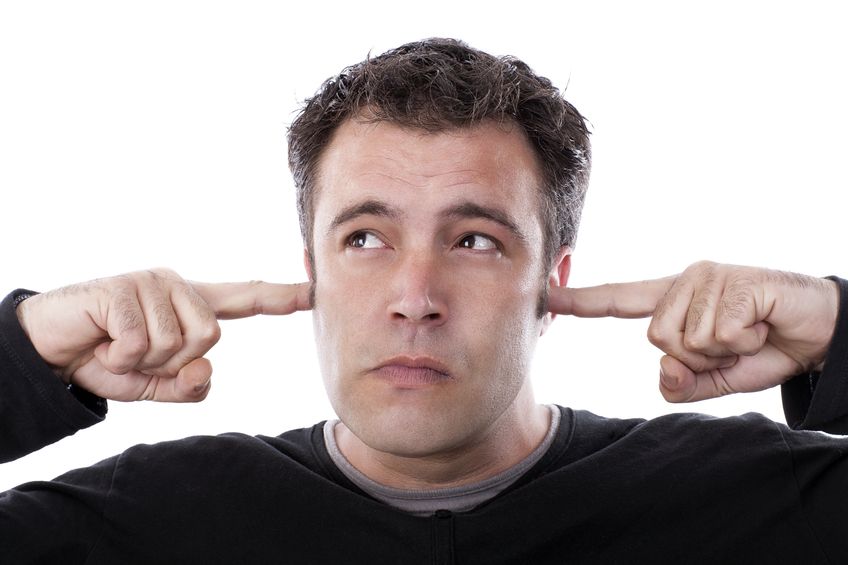 "Drown me! Roast me! Hang me! Do whatever you please," said Brer Rabbit. "Only please, Brer Fox, please don't throw me into the briar patch." – From an American Folktale
A couple of blocks from where we hold our F&I class in Scottsdale, there's a little watering hole called Giligin's. They have $1 chicken wings, gold fish races, cougar night, and "Chuey's midget dwarf bar, the world's only midget bar, featuring Chuey, the satanic Hispanic, the rock and roll midget." Hey, you don't have to take my word for it. You can Google it on Al Gore's internet. It goes without saying, it's a classy place. Also extremely tame compared to some of the other wild and wooly places around town.
We have students from all over country attend our monthly F&I class. Sometimes, they see those bright lights, that big city, and they want to get a little taste of the night life after class. Do a little partying. As someone I used to know liked to say, "Let's get drunk and BE SOMEBODY!" So at the end of the first day, I always tell them, "Whatever you do, don't go to Giligin's." Naturally, they want to know "What's Giligin's?" "It's a bar." "Where is it?" "A couple blocks away." "Why don't you want us to go there?" "Just don't go there." They demand to know, "Why not?!?" "There's this midget, he's got a separate little bar and there's this hot little waitress, and sometimes, it gets a little wild. Oh, and whatever you do, don't bet on the gold fish races. It involves free drinks. So don't go there."
Of course, you know what happens. The next day, they all want to know why I told them not to go there. "There was nothing going on. The midget wasn't there. The waitress was off. The place was a morgue." "Hey, I told you not to go there!" I don't want them out drinking every night, I want them in their hotel room studying for the test they have at 8:00AM the next morning. They're not there to party, they're there to learn how to sell their products. A boring bar experience the first night, the next day's test being a lot harder than they thought, plus the knowledge their dealer will get a report with their actual test results, normally equals three good nights back in their room studying.
When you tell someone not to do something, they want to do it. When you tell them they have to do something, they don't want to do it. Amazing how that works. I may not be able to stop everybody in class from having a beer, but I can sure help pick the bar and reduce the quantity consumed.
Selling is nothing more than getting customers to want what you have. In the F&I office, what your F&I manager has, or should have, is the knowledge and expertise to help your customers make an informed decision about the options available in connection with their purchase. Despite what some companies teach, selling is not about making every customer listen to a sales pitch for every
F&I product every single time, or worse, watch a video on a computer monitor, and then using memorized word tracks in an attempt to overcome their objections. F&I today requires making that customer want to know about every product, and being capable of demonstrating, why in their case, that product might be especially important to them and their family.
My Aunt passed away recently, and she left me an antique hamburger press in her will. We couldn't find it anywhere. We looked in every cupboard, every drawer, every cabinet. You know, in my whole life, I have never once wanted an antique hamburger press… until I was left one in my Aunt's will. Suddenly, I really wanted that hamburger press. I had to find it. She left it to me. It was part of my inheritance.
Today's F&I professional has to be capable of making a customer really want that service contract, really want that GAP protection, really want that tire and wheel road hazard protection. Not force them to listen to repeated presentations for products they have no interest in. That's not helping customers. That's wasting their time.
"Drown me! Roast me! Hang me! Do whatever you please. Only please, Brer Fox, please don't ask me to have my F&I manager to attend another class, or complete weekly training assignments to improve his skills."
I understand. That will only cause him or her to sell more products and make you more money, which means you'll have pay more taxes. You're probably taxed enough already, right? Besides, you probably prefer coffee, not tea.
And there is no way your F&I manager can possibly get any better. It's not like she needs to practice her craft. I mean, it's something she does every day. I'm sure he already sets monthly penetration and profit goals every month, and demonstrates to you how he expects to achieve them. He already does weekly training assignments designed to expand his product knowledge, improve his ability to use visual aids to create customer interest and engage them in the process. Your F&I income is number one in your 20 Group. And you can't have any compliance issues, you're still desking deals and quoting payments the same way you've been doing for years.
"Only please, Brer Fox, please, whatever you do, please don't sit in on an F&I presentation at your dealership."
I mean, seriously, you're a dealer. You do not have that kind of time. For one thing, you'll have to wait at least 15 or 20 minutes while your manager gets everything loaded and creates a menu. Then, you'll have to endure multiple presentations for products you have no interest in buying. Like your customers. You might even suffer severe flashbacks when you hear sales lingo from the past like "If I could, would ya?", "Trust me" and "Let me show you something," because your F&I manager is already so is much smarter than your customers. Who needs that kind of brain damage, when you could be sitting around having a nice cold beer with a midget?
Author: