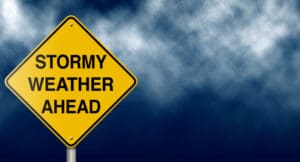 When asked about the impact Hurricane Sandy will have on October car sales, Edmunds.com Sr. Analyst Jessica Caldwell said: "The storm likely will have an impact on October sales, especially since it comes at the end of the month, but those sales won't disappear altogether. If anything, it'll make November an interesting month to watch, not just for the deferred sales, but also because hurricane-damaged vehicles could unexpectedly force several buyers back into the market."
Exactly which brands can expect to be impacted by the hurricane? Edmunds.com dove into Polk's car registration data to find which brands are most popular in the hurricane zone – specifically in the New York City, Philadelphia and Washington, DC markets – and Edmunds.com found some interesting nuggets:
Luxury brands rely on big East Coast markets like these. So far this year,  NYC, Philly and DC markets have combined to account for  25.4 percent of all Acura sales, 23.6 percent of all Mercedes-Benz sales, 23.2 percent of all BMW sales and 22.6 percent of all Infiniti and Volvo sales.
The most popular brand in New York is Honda (14.2 percent of all new car registrations this year); in Philadelphia it's Ford (14.3 percent); and in DC it's Toyota (16.1 percent)
Author: