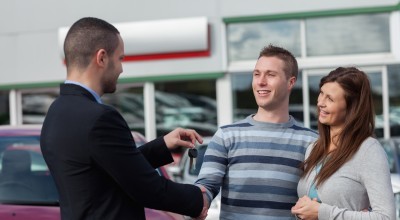 Why happy customers are important, according to Auto Scheduler Advantage.
Of course, you need to keep your customers happy. There are the obvious reasons such as telling their friends about your dealership; repeat business; and customer retention. Happy customers can also make a difference to how your dealership operates.
Happy customers equal happy staff
If your customers are happy then your employees are likely to bounce off that. The atmosphere in your dealership will be fantastic and very contagious. This means that when new customers walk in they'll already be feeling great. This is a fantastic circle that you want to get into.
Don't let one unsatisfied customer ruin that buzz. Take the comments on board and learn from any mistakes that might have been made but don't look back.
Click here to read the entire article >>
Author: