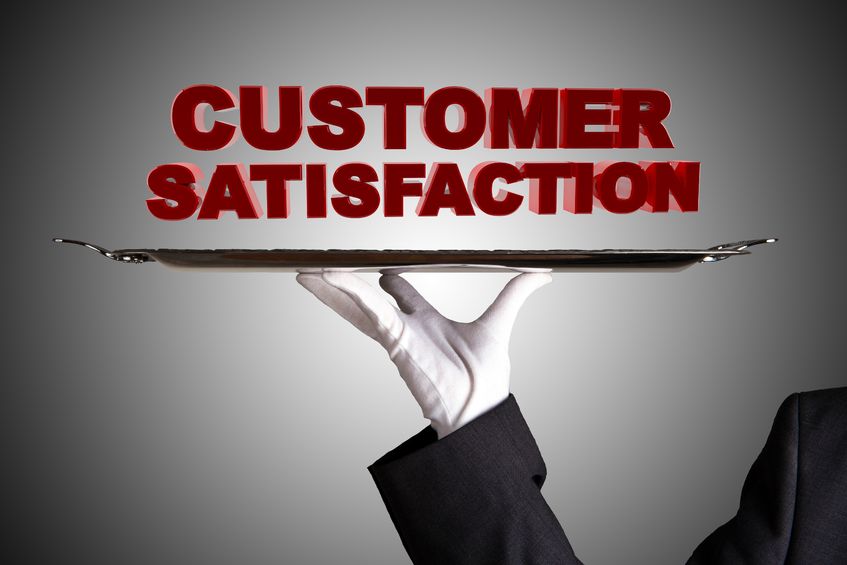 "The customer knows in the first 60 seconds if you are trying to help them, or help yourself. The remainder of your time with them is directly affected by their perception of your intent."
An individual obtained a once in a lifetime appointment to interview Warren Buffet. One of the conditions of the interview was that it would be limited to 10 minutes. No exceptions! When escorted into his office, after a brief introduction, they got out a glass and said "Can I serve you a Cherry Coke on ice before we start our interview?" Warren buffet replied, "I have conducted thousands of interviews and no one has ever brought me a Cherry Coke. Yes, please do. And because your kind offer to serve me has taken time off of our interview, take all the time you like." The interview lasted an hour and a half! The individual conducting the interview determined if the 10 minutes allotted was to be productive they needed to start out by serving Mr. Buffet! That's a principle that worked for her and will work with every customer interaction!
If customers have a negative experience in the F&I office they just might look for another place to buy next time. Customers perceive they are as likely to have a positive experience in the F&I office as they are to win at a Blackjack table in Vegas. They feel the deck is stacked against them and the House always wins! We must change the customer's perception by changing the experience. It is imperative to determine "who is serving who" in the F&I office in your dealership. Here are two steps to implement in the F&I office right away to move more customers to return to your dealership and become walking advertisements on Facebook and Twitter.
First, your F&I Manager must create an "Overwhelming Connection" with every customer.
This past summer I was in a dealership and it was 98 degrees outside. I observed as 5 different people offered customers bottled water that were strategically placed in coolers throughout the dealership. Each one introduced themselves with a variation of, "Hi, my name is John and I have an ice cold bottle of water for you. We're glad you're here." That left an impression on me! However when customers were introduced to the F&I Manager I never saw the same offer. The customer knows in the first 60 seconds if you are trying to help yourself or help them! Most F&I Managers I have observed have customers signing papers in less than 60 seconds. It's the most uncomfortable part of buying a car, so make every effort to make them comfortable before beginning the process! Every customer should be offered something to drink and given a genuine 'Thank You' for buying a vehicle, by the F&I Manager, before the process begins. That tells the customer, I am here to help you not just to sell you something. Money and opportunity follow service everywhere it goes! If you don't believe that ask the person that interviewed Warren Buffet! Using open-ended questions to learn as much as possible about the customer will form an overwhelming positive connection. Customers love to talk about themselves. Let them! The top F&I performers, with whom I am acquainted, are the ones that learn the most about their customers. Reviewing hundreds of F&I deliveries by use of in-office cameras, has proven that top performers ask customers an average 20-30 open-ended questions versus an average of 5-10 by lower performing F&I Managers. Observe F&I deliveries in your dealership and/or use in office video recording to see what kind of a connection is being made with your customers.
Second, your F&I Manager must provide "Overwhelming Honesty and Transparency" to every customer.
One of the most effective ways to provide a transparent process is to have the computer screen facing the customer when the F&I Manager brings them into their office. Review the numbers with the customer early and often. This puts the customer at ease; now they know the F&I Manager has nothing to hide and the tone of the process is transparent and honest. When the payment (principal & interest) is not disclosed first, the customer is put on the defensive. They are inclined to think the F&I manager is hiding something – perhaps products have been added which they did not request/need. The menu presented should clearly reflect the payment with no products included and each product should disclose the actual cost. The moment the customer has to ask "How much is the service contract?" the credibility of the F&I Manager is in jeopardy. The more transparent the disclosure the more the customer will trust the F&I Manager. We not only want products to be sold in the F&I office, we want customers to be glad they bought them and feel the F&I process added value to the car buying experience not frustration! Who is the menu in your dealership serving? Get a copy right away. It might surprise you.
There is no doubt that a transparent and honest, customer–centric process will produce more profit opportunities. Too often customers encounter overwhelming pressure and an effort to hide information. The walls of resistance go up and the opportunity to help a customer see their genuine need for a product goes down. They felt the deck was stacked against them and the easiest thing to do is just say 'no' and get out as quickly as possible. "Who is serving who" in your F&I office? Only you can answer that. I encourage you to take a look. More profits and repeat customers are the reward for those who do.
Author: