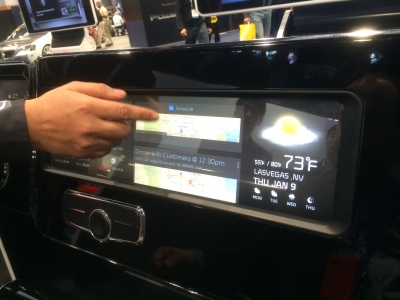 What marketers need to know about in-car ads, according to Connected Cars Blog.
CONNECTED CARS ARE MAKING ROOM FOR STREAMING AUDIO SERVICES
As vehicles evolve and become more intelligent and connected, the opportunity for marketers to explore in-car ads is exploding. This year, Pandora plans on making in-car streaming ads a reality. On January 6, the company announced that its in-car service will allow 15- to 30-second audio ads to be aired in vehicles that are equipped with the Pandora app. Almost 130 brands have already partnered with the streaming music service to explore this exciting new in-car ad world.
ENABLING NATIVE APP DOWNLOADS AND SPONSORSHIPS
Connected cars are making our vehicles essentially touch screen devices. Soon, all car dashboards will have touch screens that utilize a majority of the functions that we enjoy on our tablets and smartphones, including app downloads. For Pandora, this exists as a native application in cars with exclusive six-month sponsorships with BP, State Farm, Ford Motor Co., Taco Bell, and Bank of America. Native Pandora integration is already available on 130 vehicles and more than 270 aftermarket audio devices. More than 4 million unique users have used the app.
Click here to read the entire article >>
Author: