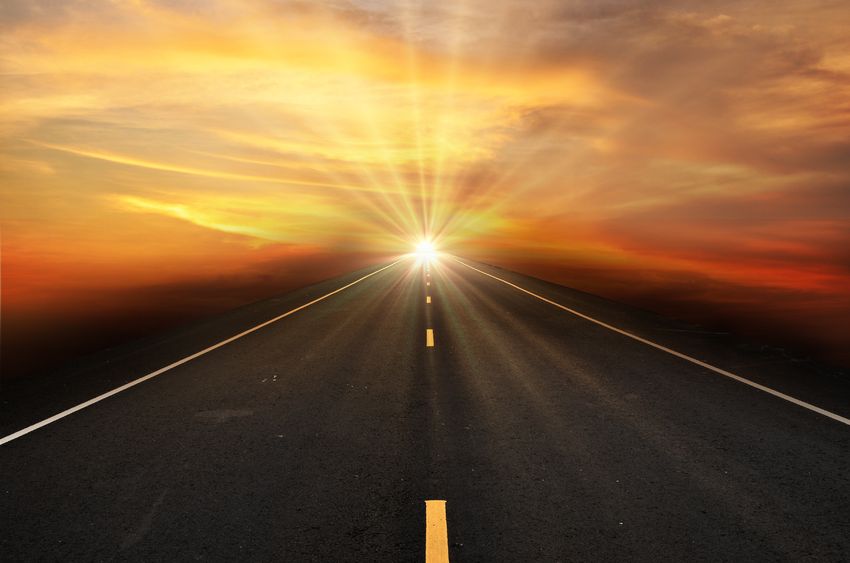 Last month's article generated such good feedback that I decided to devote another one to the same topic. The takeaway from my September article was that money doesn't motivate everyone. Oh sure, money is important, but most people also want to know that what they're doing matters. They want to contribute; they want to make a difference. Managers and leaders in the automotive industry usually use money to influence behavior. But money alone doesn't always move people to action; they also need a higher calling to rally around. A higher purpose, a noble mission.
Automobiles are not a luxury; they are a necessity! Without an automobile, most Americans can't get to work, get to school, get to church, or get to the gym. They can't buy groceries, go shopping, eat out, play golf, or get to the airport. In short, people must have reliable transportation in order to live their lives.
Without the automobile, business grinds to an abrupt halt. Workers can't get to the factory, contractors can't get to the job site, executives can't get to the office, finished goods can't get to the store shelves, and utility crews can't get to downed power lines.
Without the automobile, healthcare ceases to exist. First responders can't get to the scene of an accident, surgeons can't get to the hospital, and patients can't get to the doctor. Prescriptions can't be filled, broken bones can't be mended, toothaches can't be relieved, muscle spasms can't be relaxed, stroke and heart attack victims go unattended…and people die.
So what's the purpose of your service and parts department? Your purpose is to preserve the American Dream by keeping cars safe, reliable, trouble-free and fun to drive! It's a high calling; it's a noble mission. It's worthy of your best and brightest personnel.
Listen to Elizabeth, a young wife and mommy:
"I need to be able to count on my car to be safe, reliable, dependable, and trustworthy. I count on the technicians to be honest and have my best interests at heart. I put my faith in their knowledge. I also count on the technicians to keep me safe. What if there was something wrong with my brakes, the technician didn't tell me, and they went out while I was driving? My child and I could die. I would hold them accountable.
My vehicle contributes to my family's survival. Without my car, my daughter couldn't go to daycare and I couldn't go to work. I can't afford to repeatedly rent a vehicle and my husband works on the opposite end of town. We have no family here. So, basically, I would be sunk.
Preventive maintenance saves me money in the long run: A breakdown would not only inconvenience me, it would put a huge hardship on my family. Not everyone has several thousand dollars in an emergency fund. When families do have money saved up, a breakdown could mean a transmission instead of a summer vacation. Also, my family can make our budget stretch further with better gas mileage (which could be the difference between ham sandwiches and a date night)."
How many "Elizabeths" drive across your service lane annually? Thousands. Your technicians have a noble mission to thoroughly inspect every car, from bumper to bumper, every time. Advisors have a noble mission to communicate the technician's recommendations to the vehicle owner.
If the tech says the teacher's car needs brake pads and a brake fluid exchange, but the advisor doesn't recommend it because he thinks the customer can't afford it, then who is liable if there's an accident on the way to school?
If the tech says the contractor's pickup needs a new set of belts and hoses, but the advisor doesn't recommend it because "this customer never buys anything", then who's at fault when the truck overheats and strands the guy on the side of the road?
So what's the action point? Have your technicians inspect 100% of the vital systems on 100% of the cars 100% of the time. Require your advisors to present 100% of the tech's recommendations to 100% of the customers 100% of the time. Not to put too fine a point on it, but after all, that's their job, isn't it?
If you need help with implementing a proven multi-point inspection process, then email me at cpolston@dealer-communications.com. I'll send you a free video download of a webinar on this topic that I did earlier this year. Additionally, I work with a team of automotive industry trainers and consultants ready to assist you with on-site implementation of a multi-point inspection process at your dealership.
It should bring you a great deal of satisfaction and a wonderful sense of accomplishment to know that you are helping so many Americans fulfill their dreams and live their lives more abundantly.
Pass this article on to your techs and advisors, and keep reminding them of their higher calling. There is a sacred trust between vehicle owners and service departments; people are depending on you. I know you and your service team will fulfill your higher purpose, your noble mission!
Author: