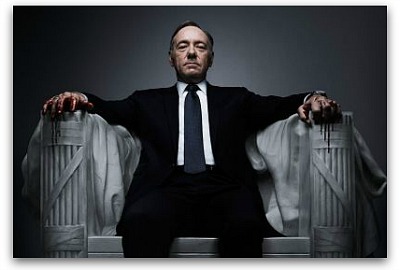 What 'House of Cards' can teach you about blogging, according to Ragan.com.
The politics of the blogosphere are a lot like the politics of the White House: Hunt or be hunted.
It's a ruthless world out there, teeming with movers and shakers, hand wringers, whistleblowers, and intimidating rule breakers and followers, all posting top-notch content with countless followers hanging on their every word.
How are you going to set yourself apart? A cutting-edge strategy? A tactful approach? A swift game changer?
Read on to learn what Netflix's pulsating political drama, "House of Cards," can teach you about becoming the master of the chess game that is blogging.
Click here to read the entire article >>
Author: