Welcome Complaints, from Driving Sales.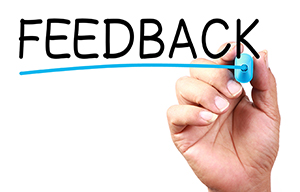 People are going to complain regardless–wouldn't you rather control the environment?
Most people complain about something. It is human nature. We complain when the weather is too hot or too cold. We complain when traffic is too slow or too fast.
And we definitely complain when we have a bad customer experience.
When I was a waitress, we used to cringe when someone complained. It meant that we did something wrong–that there was bad service. Or they were just plain unhappy. The complaint never led to change–I just tried to pacify the customer.
Now that I am older, I realize that complaints may not be all that bad. Especially in the automotive industry. How can you fix something if you don't know it's broken?
Click here to read the entire article >>
Author: