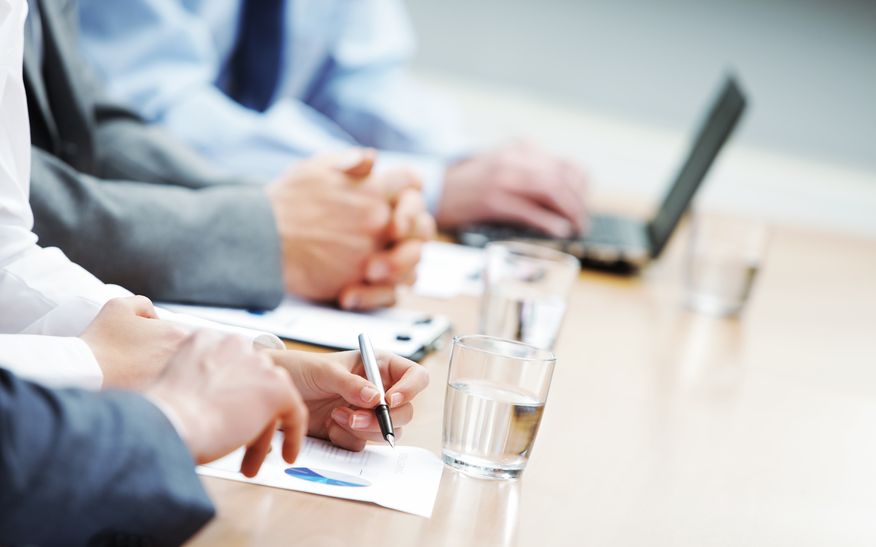 In every class we hold, some of the most valuable things managers realize they can do to increase sales are to solve some lingering problems, do a better job of training, or do some of the simple things they already know how to do, and keep meaning to do – but just aren't doing.
Why? Lots of reasons – some problems seem overwhelming, no support across the board with management, don't feel like the upper management or the dealer will back them, can't control the salespeople and other managers who have tenure and refuse to change, get sidetracked with fire drills or forget about how valuable these improvements or changes can be.
I think the last two make up about 80 percent of the real reasons; we get sidetracked and just lose sight of some of the most basic, foundational skills, habits, processes and procedures that make all the difference in more success today and in the future. So let's talk about holding weekly management meetings in your dealership to really hit it hard in this great market.
Why weekly – and why do them at all if we're already doing great?
If you want to grow, that means doing better than you are now, even if you're doing great. You need meetings weekly because in the meeting, you'll find the problem or opportunity, discuss why and how to fix it, set some goals, write your action plans, and assign responsibilities.
It'll take the rest of the week to get it done. In fact, most problems / opportunities make great monthly goals. If you're holding sales meetings this week, tie these meetings to the areas your training is focusing on. Let's talk about these meetings in general…
1. Who should attend management meetings for the sales department? Every manager involved with the sales department should be in these. That's everyone from the Dealer (in a single point) down to the Assistant Sales Manager. Why everyone? Because if everyone doesn't get involved, some will undo the changes / benefits as fast as other managers implement them.
2. When should you hold it? First thing in the morning, same day each week. Bring coffee and begin a half hour before your normal day would start. 'Yeah, but' some managers come in late or are off. (Of course – re-read #1.)
3. What about distractions? If you come in a half hour early and lock yourselves in a room and turn the phones off, nobody will bother you. In fact, when they try, just tell them to handle the issue just like they would any other day when you aren't there yet. Don't worry, everything will work out.
4. What are the general goals? Drop your guard and hold real discussions – whether it's on a problem that needs to be solved, on training to improve results, on an opportunity you haven't focused on or???
Key words: What – Why – How – Where – When – Who. What's the issue/opportunity/training? Why is it important? How are we doing now? Where could we improve? When will we start? Who will be in charge of each part of the plan?
Develop Teamwork. Get everyone involved in the discussion. It's pretty simple; if you earn any part of your income from the sales department, you should want to, and you should be required to get involved in these discussions on training, problems and opportunities to improve production even more.
My thought on participating: Regular meetings are important to growth, and I'm not one to allow anyone to duck out or spoil important meetings. If some don't like talking
in meetings, make them. Just keep asking them questions until they realize that if they don't participate willingly, the questions to them will be more often, and they'll get tougher.
One thing that destroys meetings, attitudes, and growth is a bully. No matter who it is, stop the person from being a bully or replace them now and get it over with, so you can develop teamwork and grow.
Stay on topic. When conversations turn tough and point to important changes, I'm sure you know by now that people try to move off topic by distracting you with those, "Yeah but…" problems that have nothing to do with your meeting topic. Example: You're talking about training every day, and the manager who doesn't train says, "Our problem is more floor traffic / hiring, etc." Don't fall for it – that's a great topic for a different meeting, but not for this meeting, it's on training.
No whining. Complaint sessions go nowhere without a plan to change and make improvements. You're looking for ways to improve, not more ideas to help explain why you can't. An easy guideline; if you bring up a problem, offer a solution.
The day before each meeting, let everyone know what the topic will be so they can prepare, and expect them to be prepared.
493 Years of Combined Experience…
We just did the math for an ad, and our 48 employees have 493 years of experience with our company. That means they all know lots of stuff to help us solve problems and grow. You have great knowledge in your dealership, too. Harness some of that power and you can solve every problem, jump on every opportunity and turn more of your average salespeople into high achievers in sales. Just start now and never stop.
Author: