Local marketing has been a focus since the days of the first phone book. But, with the ever-changing landscape and with so many options on the web and mobile, has your marketing lost its focus? Last year dealers and managers were trying to make sure they were dominating the local sections of Google…today, the buzz words include the likes of Siri, Yelp and Foursquare.
Steve Bell, web product manager at Naked Lime Marketing, will share with you an overview of all the places you need to be present, how they impact each other and a breakdown of the most important things you need to do in order for your dealership to dominate your local market. Steve Bell is sharing his expertise with you.
What will you learn and what action items will you take back to the dealership?
1. Learn where your dealership should be represented for mobile marketing.
2. Learn how to best implement placement of your dealership's information.
3. Learn how to keep customers engaged and coming back!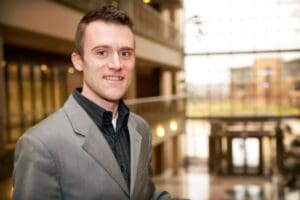 Steve Bell is currently a web product manager at Naked Lime Marketing. His professional history includes digital marketing for agencies focusing on local digital marketing. His experience also includes serving as a digital product manager for an agency while directly working with clients such as Cooper Tire, Meineke Car Care, Safelite Auto Glass, Roto-Rooter, Rite Aid, and Allstate Insurance.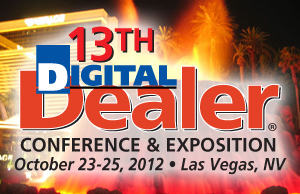 A 13th Digital Dealer® Conference & Exposition Featured Speaker: Steve Bell presents:  Local Marketing Equals Mobile Marketing: How the local marketing strategies of yesterday (and still today) apply to the mobile marketing strategies of tomorrow.

We're building out the agenda, selecting speakers and topics for more than 100 sessions that are laser-focused on all things digital.
The Digital Dealer Conference & Exposition is the premier educational conference and expo dedicated to Internet and technology solutions for automotive professionals. Digital Dealer events deliver the largest array of speakers, peer to peer opportunities, and exhibit hall offerings – all carefully designed to impart cutting edge business strategies. With an audience of the industry's most progressive dealers and managers and the most innovative conference format, Digital Dealer provides the ultimate learning and networking environment.  For more information, visit:  www.DigitalDealerConference.com.
Author: