JM Lexus, the world's largest Lexus dealership, is a proven innovator and leader. Now they're leading again by using an iPad Selling System in their sales process to enhance the customer experience and accelerate sales. Jim Dunn, VP/GM, will share insights and experiences from their usage of the IntellaCar iPad Selling System at JM Lexus.
Dunn states, "Using the iPad Selling System is beneficial to our new selling process, which eliminates unnecessary steps that we have all learned in the auto business. Yesterday's methods are out-dated and we feel we have found a solution through IntellaCar. As we worked through our new selling process, we were looking for ways to integrate technology and felt that iPads were the way of the future. With timing being everything, we were fortunate to discover IntellaCar." Jim Dunn and Jim Hughes, principal of IntellaCar, will be sharing their expertise with you.
What will you learn and what action items will you take back to the dealership?
1. Learn about the features and benefits of an iPad Selling System.
2. Learn how to engage customers in richer ways and create 'wows' throughout the sales process.
3. Learn steps you can take to implement an iPad Selling System in your dealership.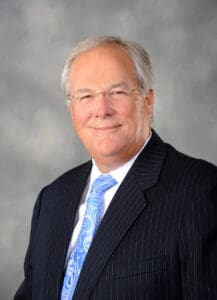 Chicago-born Jim Dunn of JM Lexus has been in the automobile business for over 40 years. In 2005, he accepted the VP/GM leadership role of South Florida-based JM Lexus, the number one Lexus dealership in the world for more than 20 years. Additionally, JM Lexus has repeatedly earned the coveted "Elite" in customer satisfaction designation due to its consistent commitment to providing world-class service to every customer who walks through the door. At JM Lexus, Dunn leads a team of associates who are focused on innovation and always looking for ways to do things better. The dealership is known for its high-tech business practices, environmental initiatives and community involvement. Recently, the dealership solar paneled its roof and installed a nine-hole putting green for customers while they wait for their vehicles to be serviced.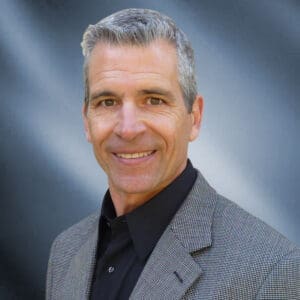 Jim Hughes, principal of IntellaCar, has been a successful entrepreneur, winning awards and delivering the wow for well-known brands for over 30 years. With an extensive background in creating powerful solutions for both dealers and OEMs, Hughes brings his passion and expertise to the mobile space – with groundbreaking innovations that accelerate the sales process and enhance the customer experience.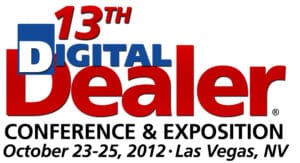 13th Digital Dealer® Conference & Exposition Featured Speakers: Jim Dunn and Jim Hughes present:  Case Study: How JM Lexus is Using iPads in the Sales Process: Drive your sales and customer experience.
We're building out the agenda, selecting speakers and topics for more than 100 sessions that are laser-focused on all things digital.
The Digital Dealer Conference & Exposition is the premier educational conference and expo dedicated to Internet and technology solutions for automotive professionals. Digital Dealer events deliver the largest array of speakers, peer to peer opportunities, and exhibit hall offerings – all carefully designed to impart cutting edge business strategies. With an audience of the industry's most progressive dealers and managers and the most innovative conference format, Digital Dealer provides the ultimate learning and networking environment.  For more information, visit:  www.DigitalDealerConference.com
Author: