Take a look around. Everywhere you look – whether at a coffee shop, a restaurant or in a hotel lobby, people are walking around with their heads down looking at their cell phones. Consumers today use smartphones, tablets and laptops to tweet, shop, ask questions, check reviews, find coupons and get directions.
Recent independent research states that the average consumer's search for a product lasts 18 hours and includes 18 or more different websites. Put simply, consumer behaviors and expectations are different today than they were in the past. The 2012 buyer has adapted to an environment of personalized engagement (think social media), instant access and immediate response. Consumers are empowered like never before with real-time information at their fingertips. They are able to maintain their anonymity and stay in control of the buying process in ways not possible before.
For dealers and managers, resisting the reality and challenging the demands of today's real-time shopper is risky proposition. Despite the reality, many dealers are locked into legacy structures put in place as a way to 'deal with' Internet leads. The delta between the type of engagement, access and responsiveness today's real-time consumers demand and how dealerships are prepared to respond can be extremely wide. Ed Parkinson is sharing his expertise with you.
What will you learn and what action items will you take back to the dealership?
1. Learn how to change the way you view and respond to today's real-time consumer.
2. Learn how to better understand the online automotive consumer landscape and learn to take advantage of untapped sources of  business.
3. Be present and available when and where consumers are searching for answers.
4. Learn how to structure the dealership in a way that increases lead potential and response.
5. Learn how to promote dealership brands and empower the sales organization to win now rather than hoping for wins later.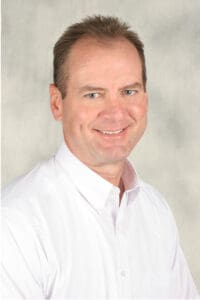 Ed Parkinson is the VP of sales, automotive solutions at Contact At Once! Parkinson has been working with automotive dealers for 27 years and has championed many new services that "move the needle" for his customers. He helped pioneer the use of call tracking and measurement to increase sales and quantify the return-on-marketing during his seven years at Who's Calling, Inc. Parkinson began selling and coaching auto dealers on Contact At Once! services in 2006 and joined the company as VP of sales in April 2007. He holds an advanced degree in marketing and management from Temple University.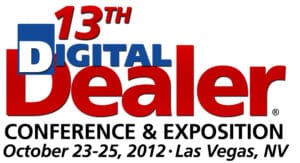 A 13th Digital Dealer® Conference & Exposition Featured Speaker: Ed Parkinson presents:  Is your Dealership Ready for Real Time? It's not 2008 anymore. Consumer expectations, preferences and behaviors have changed. This presentation will help you better understand and respond to today's real-time buyer.
We're building out the agenda, selecting speakers and topics for more than 100 sessions that are laser-focused on all things digital.
The Digital Dealer Conference & Exposition is the premier educational conference and expo dedicated to Internet and technology solutions for automotive professionals. Digital Dealer events deliver the largest array of speakers, peer to peer opportunities, and exhibit hall offerings – all carefully designed to impart cutting edge business strategies. With an audience of the industry's most progressive dealers and managers and the most innovative conference format, Digital Dealer provides the ultimate learning and networking environment.  For more information, visit:  www.DigitalDealerConference.com
Author: