Dealers who embrace rapidly evolving technologies reap the benefits of the measurable results they provide. But despite the ever-increasing role digital plays in your marketing mix, you probably haven't abandoned traditional media altogether. And in the next few years as your digital spend continues to increase, chances are a significant portion of your marketing budget will still be allocated offline. So how do you connect the dots between the vehicles you sell and the marketing dollars you spend to get buyers in your showroom? And once you can track every lead you generate, how will you manage the leads who don't buy immediately? Will you leave money on the table due to slow follow-up and lost opportunity? The same tracking and measuring technology that helps you paint a true ROI picture can also help you automate your lead processes and retarget your best leads when they're in the market to purchase. John Constantine is sharing his expertise with you.
What will you learn and what action items will you take back to the dealership?
1. Learn how to track and measure every marketing dollar you spend.
2. Learn how to use data analytics to improve the quality of your showroom traffic and sales performance.
3. Learn how to generate, nurture and convert more leads with relevant timing, content and CTA.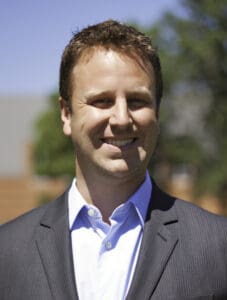 John Constantine is the vice president of sales at Tri-Auto Enterprises, an automotive measured marketing company in Indianapolis. He is responsible for developing and building the SaaS platform that provides dealers with data analytics and real-time campaign reporting to help them operate more effectively and increase their marketing ROI. Before his work at Tri-Auto, Constantine developed, implemented, and executed the growth of a leading company in the medical space where he focused on new service offering development, creating repeatable processes and integrating strategy into the long-term vision of the organization.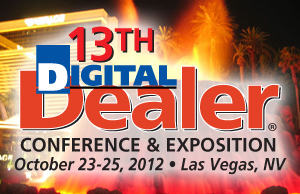 A 13th Digital Dealer® Conference & Exposition Featured Speaker: John Constantine presents:  Measured Marketing and your Dealership: Everything is Measurable! This session will show you how to use technology to track and measure your traditional offline marketing campaigns and leverage the power of data and automation to improve your sales performance and convert more leads.
We're building out the agenda, selecting speakers and topics for more than 100 sessions that are laser-focused on all things digital.
The Digital Dealer Conference & Exposition is the premier educational conference and expo dedicated to Internet and technology solutions for automotive professionals. Digital Dealer events deliver the largest array of speakers, peer to peer opportunities, and exhibit hall offerings – all carefully designed to impart cutting edge business strategies. With an audience of the industry's most progressive dealers and managers and the most innovative conference format, Digital Dealer provides the ultimate learning and networking environment.  For more information, visit:  www.DigitalDealerConference.com.
Author: