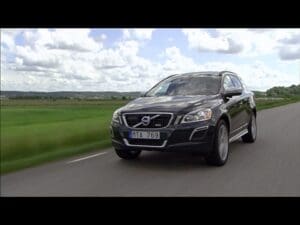 IntelliChoice ranking helps set CPO industry benchmarks
CAMPBELL, Calif. – IntelliChoice, the leading provider of automotive cost and value analysis and also part of the MOTOR TREND Automotive Group, announced today the winners of the 14th annual IntelliChoice Certified Pre-Owned (CPO) Car Awards. Volvo took the Best Premium Program Award for the sixth straight year, while Hyundai took the Best Popular Program Award for the second straight year.
The winners were announced at the 2012 Certified Pre-Owned Forum and National Remarketing Conference in Scottsdale, AZ.
When evaluating vehicles for the CPO Car Awards, the IntelliChoice staff divided the cars into two different categories – Premium and Popular – which reflect the brand image and price of vehicles.  There were 12 Premium Brands, such as Acura, Audi, BMW, Lexus and Volvo, as well as 15 Popular Brands including Chrysler, Ford, Honda and Hyundai.
"IntelliChoice issues the industry's only report card for Certified Pre-Owned vehicles. Many manufacturers develop their CPO programs using the IntelliChoice.com inspection and ranking criteria as benchmarks," said Eric Anderson, Ownership Database Supervisor at IntelliChoice. "We're proud to be setting industry standards that result in better, safer, longer-lasting pre-owned vehicles."
Overall, Volvo is strong in the two most important areas for a pre-owned vehicle: Warranty and Inspection. Volvo received a 100% Inspection score and finished among the top five for Warranty score. Volvo offers owners six years/100,000 miles of comprehensive coverage with no deductible, and most CPO vehicles receive the remaining balance on a 60-month/60,000-mile maintenance warranty. Moreover, Volvo showed no weaknesses in any significant area of the program review and finished in the top five for Used Ownership Cost score.
Hyundai showed considerable strength in the Warranty and Inspection areas as well, receiving a 100% Inspection score and finishing with the second-highest Warranty score. Hyundai offers the longest powertrain coverage at 10 years/100,000 miles.
The 2013 CPO Award Winners:
| | |
| --- | --- |
| Best Premium Program Award | Volvo |
| Best Premium Warranty Award | Porsche |
| Best Premium Brand Used Ownership Costs Award | Lincoln |
| | |
| Best Popular Program Award | Hyundai |
| Best Popular Warranty Award | MINI |
| Best Popular Brand Used Ownership Costs Award | Honda |
About IntelliChoice:
IntelliChoice, part of the Motor Trend Automotive Group, is the market leader in automotive ownership cost and car values analysis. Founded in 1986, IntelliChoice is committed to empowering consumers to make better purchase decisions by providing independent and essential automotive information and tools. Through the IntelliChoice.com website, consumers can research, compare, configure and price new cars. The site also connects buyers to affiliated dealers nationwide through the IntelliChoice Auto Buying Program. Motor Trend Automotive Group is an operating division of Source Interlink Media, a recognized provider of targeted media and marketing services and one of the largest publishers of magazines and digital content for enthusiast audiences.
About Source Interlink Media
Source Interlink Media, LLC is the premier source of special interest media in the United States. With more than 75 publications, 100 Web sites, 800 branded products, 50+ events, and TV and radio programs, SIM is the largest provider of content to enthusiast communities interested in automotive, action sports, home theater and other niche activities. The division's strategy is to wholly focus on targeted audiences by leveraging and expanding upon its core market-leading brands through a multiplatform media approach.
Author: