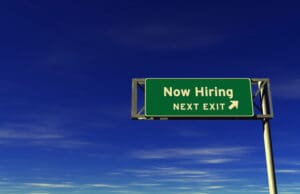 Despite Struggling Economy, VWDealerCareers.com Accepting Resumes for Consultant, Manager and Technician Roles for Volkswagen of America's 600 Dealerships
HERNDON, VA– This week, Volkswagen of America announced the official launch of its dealer personnel recruiting site — VWDealerCareers.com — after a successful test pilot program that began in May 2012. With a 37.2 percent sales increase year-to-date over prior year sales, Volkswagen of America is poised for continued growth and is supporting expansion from the ground up, beginning at the dealer level.
"Every day, we're barraged with messages about the weakened U.S. economy and high unemployment rates," said Jonathan Browning, President and CEO, Volkswagen Group of America, Inc. "With Volkswagen's continued investment in the U.S. market, we've been able to achieve record sales goals while increasing our workforce across the US. Likewise, Volkswagen dealerships are seeing a greater need for new employees in order to meet the growing demand for our products," said Browning.
VWDealerCareers.com benefits both job seekers and Volkswagen dealers by providing a portal for prospective candidates to post their resumes so that dealers can search for qualified applicants by location and job role. The site was launched in May 2012 as a pilot program to test the site's functionality prior to a larger, nationwide launch. Available positions range widely from sales and service consultants to finance managers, with technicians being the most sought after candidates by VW dealers nationwide.
According to the Bureau of Labor Statistics, the U.S. unemployment rate dropped to 8.1 percent in August 2012 and is expected to hover at the 8 percent mark through the end of the year. While the unstable job market remains a concern for millions of Americans, Volkswagen and its dealers are working to help close the gap in its workforce with new hires to accommodate the rising consumer demand for Volkswagen vehicles.
About Volkswagen of America, Inc.
Founded in 1955, Volkswagen of America, Inc. is headquartered in Herndon, Virginia. It is a subsidiary of Volkswagen AG, headquartered in Wolfsburg, Germany. Volkswagen's operations in the United States include research and development, parts and vehicle processing, parts distribution centers, sales, marketing and service offices, financial service centers, and its state-of-the-art manufacturing facility in Chattanooga, Tennessee. Volkswagen is one of the world's largest producers of passenger cars and Europe's largest automaker. Volkswagen sells the Beetle, Eos, Golf, GTI, Golf R Jetta, Jetta SportWagen, Passat, CC, Tiguan, Touareg and Routan vehicles through approximately 600 independent U.S. dealers. Visit Volkswagen of America online at www.vw.com or media.vw.com to learn more.
Author: