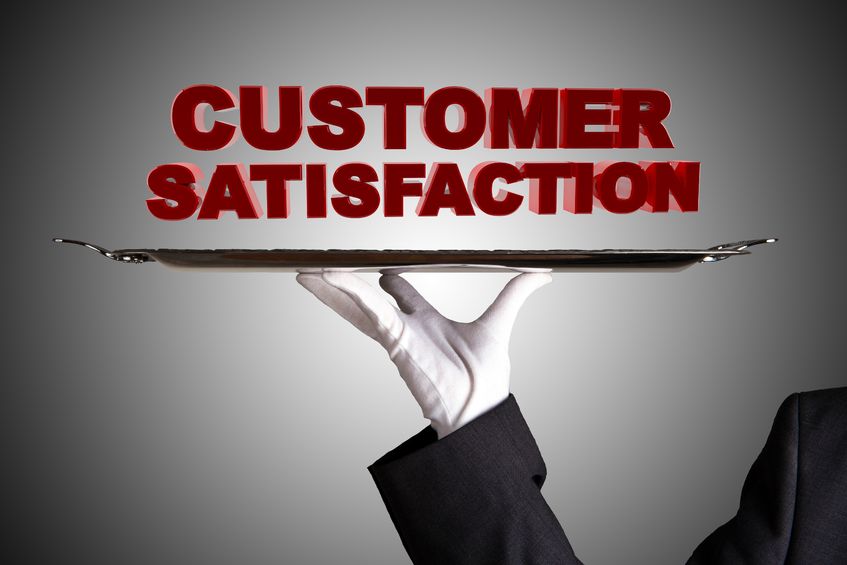 Time after time as I speak to dealers, GMs, sales managers and fixed ops directors about customer relations, the phrase I am hearing is, "customers want to know we care."
When I hear about it, this is what I think customers are telling their dealerships:
"Pay attention to me. Ask me how to pronounce my name and then use it. Don't waste my time or belittle me because of my accent or because I'm a woman. Make it easy for me to do business with you. Thank me."
An infographic by Eric Miltsch on DrivingSales.com notes that 40% of customers say they want improved interaction with a company's employees. Seventy-three percent cited rude and indifferent treatment from employees for giving up a brand, and not looking back. There are far too many great choices today that weren't viable a decade ago, and each new make and model is eager to capture additional customers.
Every dealer would be upset learning that 73% of their customers were treated rudely!
Likewise, dealers everywhere hope their employees treat customers in such a way that leads to improved CSI and repeat sales, long into the future.
We've been conditioned to believe customers only want our best price. Price competitiveness will always be important if a dealership wishes to remain in business. Yet all else being equal, most customers default to emotion and prefer to be treated with courtesy, honesty and respect. Be the business that is more interested in getting to know them, than the one looking to get rid of them the fastest.
Give 'em the treatment
One way to focus employees on the vital task of welcoming and treating customers as valued guests is to create a VIP – Very Important Person – treatment culture. Every operator should fashion the customer VIP culture based on the dealership's particular market, since some brands will call for a more high-touch pampering.
Regardless, while dealers should deliver exceptional care and service to every customer, many dealers will be prudent to provide VIP treatment, even if it's not specifically labeled as such. Certain groups of customers may particularity respond, such as:
Unsolds and be-backs that the dealership outreach efforts have succeeded in bringing back into the showroom;
Phone-ups who have asked for specific appointment times; and in particular,
Existing customers identified through customer base analysis that the dealership has called about a particularly personalized offer and is responding.
VIP treatment here recognizes the "delicacy" of these opportunities. Such engagement can also make it easier for them to say yes to the dealership's offer, provided it is the right offer at the right time.
For example, Stevens Creek Lexus, San Jose, greets these customers with a welcome board, receptionist greeting and immediate introduction to a manager. The guest is escorted to a special office reserved exclusively for VIP Customers. There, the guest and manager discuss the vehicle and purchase or lease options. In the meantime, a dealership valet brings the vehicle of choice to the showroom entryway. A manager then escorts the customer to the vehicle, and offers a test drive.
"These customers love the fact the vehicle is waiting for them in the indoor breezeway. They're quickly onto the test drive," notes Anita Clevenger, Finance and Retention Manager, who is such guests' exclusive finance manager. "They do feel they're receiving special treatment."
VIP checklist
Here is a checklist of some other ways dealers show special appreciation for special customers:
Be sure to have management provide a few prominent VIP – Very Important Person — parking spots close to the showroom and keep them reserved just for these kinds of prospects. Inform the customer to be sure to park there when they arrive.
Be sure to pre-wash the vehicle the prospect is coming in to see and have it parked up front waiting for the demo drive.
Alert floor reps and the greeter to these appointments and require them to notify the manager the moment the customer appears.
Make sure at least one manager is prepared to greet the customer immediately upon arrival. This promptness communicates how important you consider their coming into your dealership again.
Be sure the preowned manager is ready for an appraisal at the designated time.
Have the manager turn the customer over to your designated sales representative to finish the essentials. Be sure the manager comes back to confirm details.
Ensure a proper test drive. Drive first, demonstrating the new features. Then allow your customer the opportunity to drive back to your office.
Have the deal paperwork ready for approval and signatures, such as appraisals and credit applications, before desking it with your sales manager.
Ensure that an F&I office is available. Have the F&I manager greet the prospect in the showroom. Use menus and other efficiency tools to present aftermarket options to help complete the process more quickly for the new customer!
Introduce the customer to the service department and service manager, and inform customer that you'd like to schedule their first covered maintenance appointment to help them get in the good habit of routine vehicle care.
Be familiar with the vehicle being considered; understanding how to set the infotainment system; fill up the gas tank; inspect the vehicle for lot damage and make sure the spare tire is in place.
Get the spare keys, owner's manual, warranty books, and any CD's for the GPS. Prefill warranty info required by the manufacturer as you wait for your customer to exit F&I. Have a service advisor card and a sales manager card available with this package.
Take time to familiarize the customer with these items as part of a thorough vehicle delivery. Use the delivery checklist to ensure completion.
Author: