Two of the top experts in online leads and auto finance, Lana Johnson, senior vice president of originations for RoadLoans.com/Santander Consumer USA, and Will Stacy, vice president of marketing at RoadLoans.com/Santander Consumer USA, will share with automotive dealers and managers the results of an exhaustive research project on the state of online auto leads.
The research includes industry results from a detailed study. Study questions cover lead quality, quantity of leads bought, data on leads who buy a car, average credit quality, areas of opportunities for lead providers and much more. In addition to the survey results Stacy and Johnson will present "best practices for closing online leads" from one of the largest dealer groups in the nation.
What do certain dealers do to make their lead closure so high? What skills and employees close the most online leads? What inventory is required? How does lead source play into the equation?
These experts will make the case for pre-approved online leads from sources like RoadLoans.com, versus traditional online leads. They will also explain how relationships with powerhouses like AutoTrader.com, Cars.com and Kelley Blue Book impact the quality of leads that dealers receive. Lana Johnson and Will Stacy IV are sharing their expertise with you.
What will you learn and what action items will you take back to the dealership?
1. Learn about opportunities to benchmark your dealership against the results of an industry-wide study covering online leads.
2. Learn best practices from a national dealer group who closes thousands of leads per year.
3. Learn the difference between leads and "pre-approved" leads.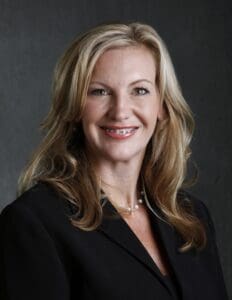 Lana Johnson is the senior vice president of originations for RoadLoans.com/Santander Consumer USA. Johnson provides leadership and strategic direction for various loan origination channels including RoadLoans.com, CarMax and various lending relationships. She assists with the identification, development and implementation of Santander Consumer USA's originations strategy with a focus on web-based, customer-facing technologies. Johnson joined Santander Consumer USA in February 2009 after serving as vice president, business development and marketing for CitiFinancial Auto. In her 17 years in the auto finance industry, she managed various aspects within originations including direct, indirect, online and offline product channels and has led credit, funding, sales and marketing functions. Johnson earned a bachelor's degree in accounting and finance from Stephen F. Austin State University and has attended management courses at Kellogg School of Management.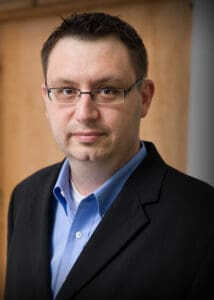 Will Stacy IV is the vice president of marketing at RoadLoans.com/Santander Consumer USA. He leads the online and offline marketing efforts for the company including all web, e-mail, SEO, PPC and social media for RoadLoans.com. He has an extensive background in all things online and interactive marketing and has worked at Santander for more than five years. Before joining Santander, Stacy led the interactive marketing efforts for the Dallas Mavericks. He earned a bachelor's degree in radio, television, and film from the University of North Texas and is a frequent keynote speaker on interactive marketing.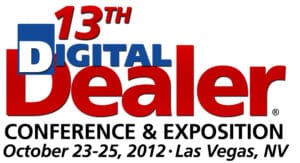 13th Digital Dealer® Conference & Exposition Featured Speakers: Lana Johnson and Will Stacy IV present:  The State of Online Leads and Best Practices to Close More Online Leads: Hear survey results from thousands of dealers on the state of leads and learn best practices from the best dealers in the business.
We're building out the agenda, selecting speakers and topics for more than 100 sessions that are laser-focused on all things digital.
The Digital Dealer Conference & Exposition is the premier educational conference and expo dedicated to Internet and technology solutions for automotive professionals. Digital Dealer events deliver the largest array of speakers, peer to peer opportunities, and exhibit hall offerings – all carefully designed to impart cutting edge business strategies. With an audience of the industry's most progressive dealers and managers and the most innovative conference format, Digital Dealer provides the ultimate learning and networking environment.  For more information, visit:  www.DigitalDealerConference.com
Author: