Tim Deese, founder of Progressive Basics, is sharing his expertise with automotive dealers and managers on how to compete with the private individual.
We spent almost 100 years as the most assertive and aggressive free market traders that capitalism has ever known. By far, the majority of those years, we dictated within the parameters of our own dealership for appraisal techniques, trade values and retail price setting. We now look to some atmospheric spacecraft for the digital answer of where do we appraise them and for what price do we sell them. The result of this is obvious. Just look at your statement at year-end on pre-owned net profit, taking F&I out of the equation.
What will you learn and what action items will you take back to the dealership?
1. Where today's market truly lies.
2. How to be progressive rather than regressive.
3. How to, once again, be a free market trader.
Tim Deese founded Progressive Basics in 1981 as a training company dedicated to training dealers and used car managers to improve the used car department in their dealerships. Starting from an independent dirt lot to owning two new car dealerships, Deese sat in every seat in the dealership from porter to manufacturer before opening Progressive Basics. He has spoken numerous times for NADA, FADA (Canada), Hong Kong, AADA (Australia) and Fenabrave (Brazil's NADA). You can read his articles in Dealer magazine and several other national publications. He has had the honor of training over 50,000 dealers and managers around the world.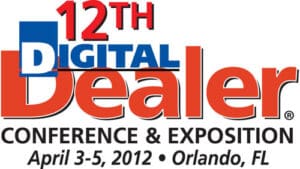 A 12th Digital Dealer® Conference & Exposition Featured Speaker: Tim Deese — The Private Individual: How do we compete with them?
We're building out the agenda, selecting speakers and topics for more than 90 sessions that are laser-focused on all things digital.
www.DigitalDealerConference.com
Author: