ASA Encourages Repairers to Opt for SDRM Sign-up
WASHINGTON, D.C. – California State Sen. Ed Hernandez's (D-24) Senate Bill 750, relating to motor vehicle manufacturer production of replacement keys, recently failed to pass the California Assembly. The bill would make indefinite an exemption from a requirement for motor vehicle manufacturers to provide for the production of replacement keys.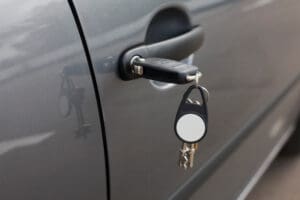 Under current California law, motor vehicle manufacturers are required to provide a way for the registered owner of a car, or their family member, to access information that would allow them production of a replacement key by a locksmith. A provision in the current law allows exemptions until 2013.
The Automotive Service Association (ASA) manages the operations of the National Automotive Service Task Force (NASTF) Secure Data Release Model (SDRM), a data exchange system conceived and designed cooperatively by automakers, the independent repair community, and the insurance and law enforcement communities. Until the advent of the SDRM, security-related information was blocked from independent auto service/security professionals because there was no way to verify the security credentials of the requestor.
The SDRM creates a registry of automotive service/security professionals who have cleared a background check and enrollment process. Automaker website subscribers who are licensed by the SDRM Registry can obtain vehicle security-related data as long as the requestor's security credential is in good standing. The SDRM allows access to security-related information while protecting the safety and security of consumers and the integrity of automobile security systems.
To view the full text of the California bill (Senate Bill 750), visit ASA's legislative website at www.TakingTheHill.com.
The Automotive Service Association is the largest not-for-profit trade association of its kind dedicated to and governed by independent automotive service and repair professionals. ASA serves an international membership base that includes numerous affiliate, state and chapter groups from both the mechanical and collision repair segments of the automotive service industry.
ASA advances professionalism and excellence in the automotive repair industry through education, representation and member services. For additional information about ASA, including past news releases, go to www.ASAshop.org, or visit ASA's legislative website at www.TakingTheHill.com.
Author: