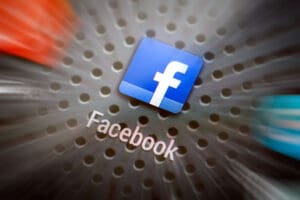 In 2014, Honda declared that they would increase their digital advertising spend to 24 percent of their overall budget. This means tens of millions of additional dollars dedicated to national digital programs of all kinds. Honda is not alone. Most brands are looking to increase their digital budgets in 2015, and big media vendors are happy to accommodate them.
But What About the Local Dealer?
OEM's are increasingly demanding that franchisees increase their digital advertising, but options have been very limited at the retail level. The most popular vendors are of course Google Adwords (which represents the majority of local digital retail ad budgets) and the big four third-party sites (Autotrader.com, Cars.com, eBay Motors, and Edmunds.com). These third party sites certainly bring shoppers to dealers' inventory, but with the exception of Edmunds they are mainly geared toward used car shoppers. Edmunds offers no local advertising options outside of their subscription packages.
Newspaper, Radio, and TV Stations have (finally) begun to embrace the digital audience, but they usually do not generate the online presence that Dealers are seeking, or are quickly sold out to a few dealers in their market. Many dealer website providers offer local display ads, but our company has found gross inefficiencies in these networks with regard to cost versus customer acquisition, as well as very high bounce rate'. These companies use display advertising ad exchanges that can retarget customers with cookies that tag and follow online users who have recently visited the dealers' own sites (or other sites considered fertile ground for auto buyers).
Facebook to the Rescue?
As everyone is now learning, Facebook is no longer a 'free' social media network. When your dealership posts to your group of friends, less than 20% of your friends are shown that post. You now must PAY to expose your posts to a significant audience.
Despite this dramatic change in their reach, Facebook may be offering part of the solution with their updated local advertising "Power Editor" toolkit. The social media giant is now bigger than Google in terms of total users and time spent on their site. This represents an opportunity to target local users within a dealer's PMA with much greater efficiency than most other local digital properties.
Initial Google Analytics data on local Facebook campaigns we have run for U.S. dealers in the last several quarters shows lower costs per click than Google, and cheaper overall access to local online users. This is great news for any local business, but especially high-ticket retail such as automotive.
How it Works
Facebook has recently expanded their mobile ad display network beyond their own website, which is very good news for auto dealers. It means local mobile customers will see your ads on thousands of mobile apps such as the popular Words With Friends, including larger interstitial ads that take over phone users' screens for several seconds.
Facebook allows targeting by city, zip code, user interest (music, fashion, etc), language (we run Hispanic creative as well), at a very reasonable 'Cost Per Thousand' (CPM). You can find this tool in your Facebook drop-down menu under "Create Ads".
We recommend running multiple campaigns to find the message that connects with your potential buyers. Are they looking for '$0 Down' or convenience to their work location? It's easy to run several messages at once, and Facebook Ad Analytics are updated daily.
Of course, your own Facebook social account still offers great opportunities. Promoted Posts start at $20 each and can reach thousands of users outside your own friend network for up to 7 days, a great deal. We have found that the right creative on a promoted post offers superior pricing compared to other local media with regard to actual user interaction, and Facebook is continually improving their reporting on Promoted Posts.
Some advice on creative: Be careful how aggressive you are, and how frequently you promote posts. If users are annoyed by your message, they can choose to opt out of your ads. This will decrease your overall exposure, as Facebook will start to view you as a spammer!
In October of this year, Facebook added Local Awareness ads to their toolkit. According to Facebook, "Local Awareness Ads are built to [be more] cost-effective than traditional advertising channels like newspaper while offering more precise targeting and greater reach". Your ads will be served to users' mobile devices based on GPS signals, and you can choose the radius (similar to Google Adwords) that suits your Dealership. You may not see this option in your own store's Facebook Ad Toolkit until early 2015, and these ads will only offer a click-through to your Facebook page (not your website).
Don't forget, these ads are eligible for co-op (such as GM's IMR Program) if they are following co-op guidelines, and of course all of your Digital Advertising is tax deductible. Advanced Facebook advertising applications can include a match-up of Facebook users to the Polk/Datalogix database, including specific vehicle owners, showing an estimate of actual sales tied to Facebook activities. This is a viable option for dealers in a high-density metro area, where those numbers can be very significant. For example, Facebook offers over 96,000 targetable Chevrolet owners in the New York area alone.
Will Facebook be this inexpensive forever? Absolutely not. Many can remember the days of Google clicks costing less than a quarter, but limited inventory and a massive influx of buyers inevitably raised prices. Expect the same from Facebook, but for now it's the best local digital deal available.
Author: