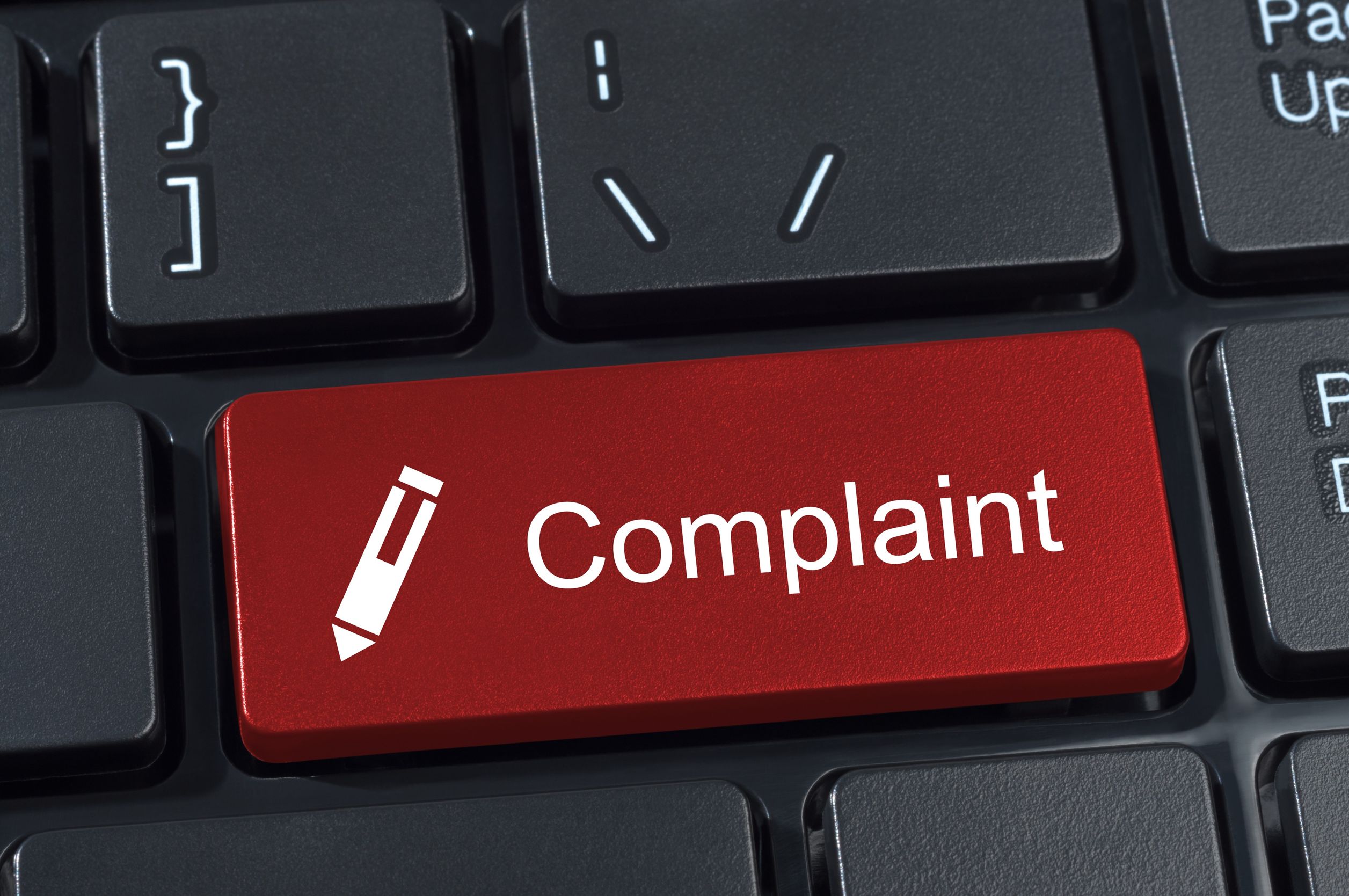 It's inevitable at every dealership, customers will complain about something. The complaints may be formal lawsuits or informal discussions between customers and employees. How your dealership handles these complaints may be more important than the number of or issues in the complaints.
Complaints do take time to address and take away time dedicated to selling, but complaints can be used to make the dealership operate better in the long run. Customers can be identifying weaknesses in your operations you did not know existed. Customer complaints are so important that the Consumer Financial Protection Bureau ("CFPB") considers effectively responding to and tracking consumer complaints essential to a Compliance Management System. (You will continue to hear references to Compliance Management Systems in the future, if you haven't already).
The first thing every dealer should do is respond to the consumer complaint. Some complaints cannot be "resolved" because the complaint is baseless. However, it is essential that the dealership at least acknowledge the consumer's complaint and provide an explanation. In State and Federal enforcement actions, the consumer protection agencies almost always ask for all consumer complaints as part of the subpoena or discovery. Regulators are looking for businesses that address the concerns, but do not necessarily have to bend over backwards to resolve a baseless complaint. If the complaint has merits, the consumer should be compensated. If the complaint is completely baseless, a response and explanation should be given.
Once the immediate consumer-issue is resolved or explained, that is not the end of it. The dealership should have a database of all consumer complaints. The database should include: the consumer's name, the date of the consumer complaint, the date of the complained about transaction, a summary of the complaint and a summary of the dealership's response.
After the information is entered into the database, it should be regularly reviewed and analyzed. This step is critical to making complaints "work" for the dealership, as well as complying with the CFPB's expectations. The data should be analyzed for patterns or repeat issues. For example, if the last three months show a spike in complaints regarding interest rates, it might be time to retrain your F&I staff on walking customers through financing their new vehicle. Or if there is a spike in complaints in the service department and you just hired a new service manager, it might be time to look for another service manager.
If your consumer complaints do reveal an area of concern, the concern should be addressed. Regulators and consumer attorneys will not look kindly on the fact that the dealership knew a hole existed in its compliance policies, but it failed to act. Whatever steps are taken to correct the concern should be documented. For example, if adverse action notices are not being provided when appropriate, the dealership could remedy this by calling the DMS provider to have the notices print automatically and documenting this step either in an e-mail or a compliance handbook. This extra step may seem unnecessary, but if you find yourself in an enforcement action, it will be worth its weight in gold.
By documenting all of the dealership's steps towards compliance, the dealership should have a very good argument for "bona fide error" if any lawsuit is brought against it. This concept, essentially, argues that the dealership was working in good faith to avoid this issue, but it somehow happened. This type of proof usually helps businesses avoid excessive litigation and reduces penalties and fines.
It seems so simple; tracking customer complaints will allow your business to increase its customer satisfaction while reducing risk with regulators. It's a no brainer. It will cost less than fancy consultants and likely yield better results.
Author: