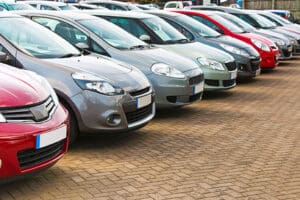 Used Cars: Prices Rising But Will They Fall?, from Inquisitr.
The prices of used cars are still rising, USA Today reported this past week. As new cars are rising in price, more buyers are turning to the purchase of used cars as the choice. In many ways it makes sense, when used cars, three or four years old, that are higher end cars with more options and feature can be purchased for much less than new cars with much less to offer. Increased demand for used cars, as a result, drives up their prices.
As the sales of new cars slowed, with fewer buyers trading in their used cars to new ones, it impacted the market for used cars by keeping the supply of used cars from growing. As more buyers trade in their used cars to purchase new ones, it increases the supply of used cars and puts pressure on those selling used cars to lower the prices.
"The average new car went for $31,831 last year, compared with the previous year, up 1.9%, automotive data site TrueCar reports, while the average used car sold for about half that, $16,335. But that was a 5.1% jump from 2013, says TrueCar, with overall used-car sales up 3.3%. [sic]"
But the future in used cars might lead to lower prices due to a coming glut in used cars, according to a recent report by Kelley Blue Book. The recent sales in new cars, which gave customers a chance to trade in their used cars, driven by incentives and offers from dealers and manufacturers, has increased the inventory of used cars.
Click here to read the entire article >>
Author: