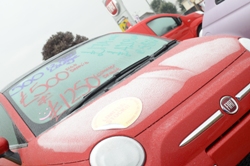 Used car buyers face higher prices, according to GFORCES.
Motorists may face higher prices for used cars in the coming weeks as used car dealers face rising wholesale values, according to CAP Automotive.
Despite an overall increase in the supply of used cars into the market, the best quality examples are still scarce with competition pushing trade values up.
Click here to read the entire post >>
Author: