The female shopper and growing Hispanic community represent two avenues to generate more sales in your dealership. However engaging these audience groups requires a targeted approach.
What really works online with women depends on a number of variables including how she uses the Internet, if she's a mom, her lifestyle and shopping preferences. Women make a lot of buying decisions for their families and refer friends to do the same. A calculated strategy is necessary to zero in on female customers and drive engagement.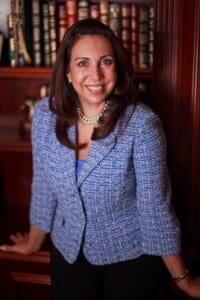 Delia Passi is CEO of Medelia Inc. and founder of WomenCertified.  Passi is one of the nation's leading authorities on selling to women with expertise on how they shop and buy, what motivates them to select one product over another, and how sales and service professionals can provide the best experience to women. Passi can show you how to:
Learn how to target female customers online and best practices to increase conversion.
Understand how to take advantage of immediate sales opportunities in your local market.
The Hispanic population in the United States is over 50 million strong and is the fastest growing demographic representing over 90% of the population growth between the ages of 18 and 45. Hispanics buy more, return more often and refer more friends and family than any other consumer group in America.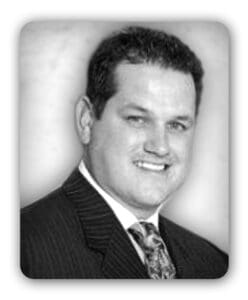 Chad Collier is an expert on selling to the Hispanic community. Chad achieved his first major goal when he became the youngest non-succession Ford dealer in Ford Motor Company history. He later began to accumulate multiple dealerships in the central southern states. Chad is now CEO and founder of GroupCars and has a proven track record of reaching and influencing Hispanic car buyers. Collier can show you how to:
Learn effective strategies to attract, sell, and retain the fastest growing market segment in America today.
Increase sales and profitability by capitalizing on this expanding demographic group.
Passi and Collier are just two of the over 100 thought leaders ready to deliver game changing strategies at the 13th Digital Dealer Conference & Exposition.
Passi will present Internet Selling to Women and outline how to better understand female shoppers, and how the right strategy can lead to increased sales, improved customer service, and retaining the loyalty of these hard-earned customers.
Collier will lead a discussion on The Hispanic Opportunity presenting detailed strategies on how to reach and influence this growing customer group.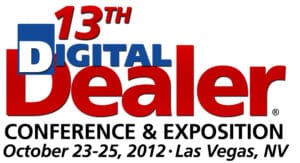 Visit the website to see the complete line-up of thought leaders ready to present solutions to address many of the opportunities and challenges facing dealerships today.
http://www.digitaldealerconference.com/speakers/
Author: