More Than 15 New Diesel Autos to be Introduced In U.S. Market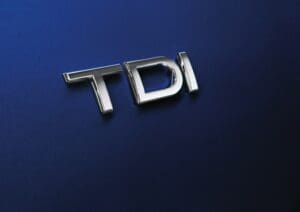 WASHINGTON — During the first six months of 2012 clean diesel automobile sales in the United States increased 27.5 percent, according to new sales information compiled by HybridCars.Com and Baum and Associates.
In the second quarter of 2012, U.S. sales of clean diesel autos increased 22.3 percent in June over June 2011, increased 14.4 percent in May, and increased 28.2 percent in April.
During the first six months of 2012, U.S. hybrid car sales increased 63.5 percent and the overall automobile market increased 14.9 percent, according to the new sales information.
Month (2012 v. 2011)    Clean Diesel +/-        Hybrids +/-          Overall Market +/-
June 2012                        +22.3%                     +171.8%                  +22.2%
May 2012                         +14.4%                     +113.5%                  +25.7%
April 2012                        +28.2%                      +55.9%                    +  2.3%
March 2012                      +39.6%                     +39.6%                    +12.7%
February 2012                  +42.9%                     +55.4%                     +13.8%
January 2012                    +21.2%                     +11.4%                    +11.5%
Total Sold in 2012           61,214                       217,701                 7,248,893
(Source: HybridCars.Com and Baum and Associates)
Diesel Sales Show Steady Double-Digit Increases for Past Two Years
"The 27.5 percent increase reflects the emerging market for clean diesel automobiles in the United States," said Allen Schaeffer, the Executive Director of the Diesel Technology Forum.  "While clean diesel auto and light truck sales total about three percent of the total U.S. passenger car market, the steady double-digit monthly sales increases show a definite trend of interest in diesels.
"Despite some volatility in the auto market, clean diesel auto sales have increased in 22 of the past 23 months with double-digit increases in 20 of those months. And diesel auto sales increased by more than 30 percent in 12 of these months.
"While this is significantly less than the 50 percent diesel sales rate in Europe, it does indicate that Americans are taking a renewed interest as more diesels are being introduced into the U.S. market.
"With more than 15 new clean diesel models designated for the U.S. in the next two years, I fully expect diesel sales to increase even more extensively in the near future," Schaeffer said.
Some Clean Diesel Models Show 50%+ Sales Increase
Schaeffer said some of the major highlights of the 2012 clean diesel auto sales include:
Sales of Audi TDI diesel models in June made up 64.8 percent of overall Audi A3 models and 37.1 percent of overall Audi Q7 sales.
Sales of Mercedes' BlueTEC diesel models in June were up 50.3 percent for the year compared to the same period last year.
Sales of Volkswagen's Passat TDI clean diesel accounted for 21 percent of the midsize sedan's sales in June.
(See a list of all the Clean Diesel Vehicles Currently Available in the U.S.)
Pike Research Predicts Strong Future Diesel Sales In U.S.
According to a recent Pike Research study, rising fuel prices and stronger fuel economy regulations will stimulate increasing demand for clean diesel vehicles in markets around the world (Green Fleet).  Pike forecasts that sales of these clean diesel vehicles will increase from 9.1 million in 2012 to 12.1 million annually by 2018, with clean diesels representing 12.4 percent of all light-duty vehicle sales by the end of that period.
Pike also predicts that the growth of diesel light duty vehicles will be especially strong in North America, with annual sales expected to increase from 282,000 vehicles in 2012 to 928,000 by 2018.
New Federal Mileage Regulations Will Further Increase Diesel Car Sales
Schaeffer said with higher and fluctuating fuel prices, Americans are seeking more fuel efficient cars. In addition, he said the new federal fuel efficiency standards that will require a 54.5 mpg average by 2025 will also boost clean diesel auto sales, as diesel cars are 20 to 40 more fuel efficient than gasoline versions.
More Clean Diesel Autos Will Soon Be Available In U.S.
In addition to the recent addition of the 2012 Volkswagen Passat TDI diesel and 2012 Porsche Cayenne diesel, Schaeffer said a number of additional diesels will be available soon in the U.S. including:
Also, possible new U.S. diesels in the near future include:
ABOUT THE DIESEL TECHNOLOGY FORUM
The Diesel Technology Forum is a non-profit national organization dedicated to raising awareness about the importance of diesel engines, fuel and technology. Forum members are leaders in clean diesel technology and represent the three key elements of the modern clean-diesel system: advanced engines, vehicles and equipment, cleaner diesel fuel and emissions-control systems. For more information visit www.dieselforum.org.

Author: