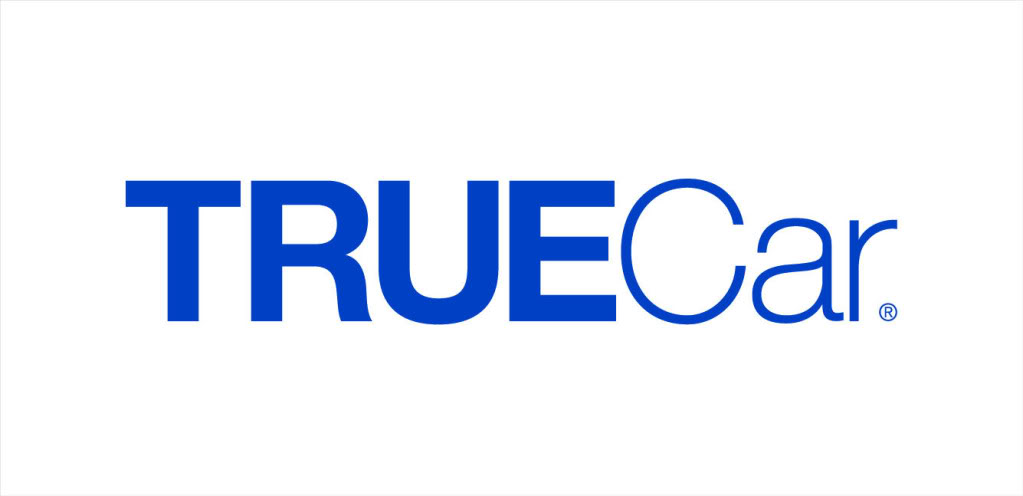 SANTA MONICA, CA – Six automotive dealers from around the U.S. have been named new members of the TrueCar Dealer Council, a 20-member advisory group comprised of automotive retailing experts. The TrueCar Dealer Council provides feedback and insights to the automotive pricing information and analysis company, with the goal of improving collaboration between TrueCar and its nationwide network of dealers.
The new dealers joining the panel are: Bill Green, President and General Manager of Automotive Avenues, Denver, Colo.; Dani Hart, Internet Sales and Marketing Director, Pohanka Auto Group, Washington, D.C.; Dave Simpson, President of Simpson Buick GMC and Simpson Chevrolet in Orange County, Calif.; Earl Stewart, owner of Earl Stewart Toyota in Lake Park, Fla.; Jeff Gerald, partner at the Gerald Automotive Group of greater Chicago; and Kevin Reilly, owner and President of Alexandria Hyundai of Alexandria, Va.
"The TrueCar Dealer Council has been instrumental in helping our company improve the car buying experience for consumers and dealers," said Stewart Easterby, TrueCar's executive vice president of operations. "TrueCar's leadership team discusses major product and policy changes with the council, which serves as the voice for our 6,000 dealer-partners nationwide."
The council is led by independent chairperson Gary Marcotte, a 30-year automotive industry veteran who was formerly Senior V.P. of Marketing and eCommerce at AutoNation, Inc. It consists of 20 members whose dealerships collectively represent 19 states, 40 unique makes and 276 franchises. Members represent different roles within a dealership as well as large dealer groups, regional dealer groups, single-point and family-owned-and-operated stores.
"The collective expertise on this council represents more than 300 years experience in automotive retailing," said Marcotte. "(TrueCar CEO) Scott Painter and his team have been responsive to our input and concerns, and their company, its customers and dealers are all benefiting as a result."
The council, launched in April 2012, meets with TrueCar senior management six times per year and the company has taken many actions based on the group's feedback, including providing more training to participating dealers, accelerating TrueCar's mobile experience for both consumers and dealers, and shaping TrueCar's television advertising campaign.
Effective May 30, 2013, the TrueCar National Dealer Council consists of:
Jeremy Alicandri, VP of Corporate Development, Habberstad Auto Group, Long Island, NY
Jeremy Beaver, VP Sales and Marketing, Del Grande Dealer Group, Silicon Valley
Phil Bonfanti, General Manager, Lakewood Fordland, Denver area
Anthony Clemons, Internet Sales Director, Friendship Hyundai, Tennessee
Richard Cvijanovich, Owner & General Manager/Dealer Manager, Subaru Superstore/Acura of Tempe, Phoenix, Ariz. area
Dan Duddridge, Operations Director, Cabe Toyota, Long Beach, CA
Jeff Gerald*, Partner, Gerald Automotive Group, Chicago area
Tom Gibson, Chairman Emeritus, Asbury Automotive Group, Nationwide
Bill Green*, President & General Manager, Automotive Avenues (Non-Franchised), Denver area
Dani Hart*, Internet Sales and Marketing Director, Pohanka Auto Group, Washington D.C. area
John Hopkins, General Manager, Jay Toyota-Scion Columbus, GA
Chris Koster, Platform Director, Stanley Automotive Enterprises,Texas
Shaun Kniffin, Director of Internet Sales & eBusiness Development, Germain Motor Company, Ohio and Florida
Gary Marcotte, Chairperson, TrueCar National Dealer Council
Todd Reiselman, General Manager, Ed Martin Automotive Group, Indiana
Tony Rimas, Executive Vice President, Red McCombs Automotive, Texas
Kevin Reilly*, Owner & President, Alexandria Hyundai, Northern Virginia
Dave Simpson*, President, Simpson Buick GMC/Simpson Chevrolet, Orange County, CA
Earl Stewart*, Owner, Earl Stewart Toyota, Palm Beach, Fla. area
Patrick York, Chief Operating Officer, Gillman Auto Group, Texas
* – new member
About TrueCar, Inc.
TrueCar, Inc., headquartered in Santa Monica, Calif., with offices in Santa Barbara, Calif., San Francisco, Calif., and Austin, Texas, is an automotive pricing information and analysis company that creates a better buying experience for dealers and consumers. As an online publisher of unbiased new and used car transaction data, TrueCar.com provides price reports that empower dealers and consumers to agree on the parameters of a fair deal by supplying a transparent, simple understanding of what others recently paid for similarly-equipped new cars in their geographic area. TrueCar also owns ALG, the benchmark for vehicle value information to the automotive industry and has been forecasting residual values for nearly 50 years in both the U.S. and Canadian markets.
TrueCar is a data-driven company that sources, compiles, and analyzes car-buying information unlike anybody in the industry. This is why, since its founding in 2005, TrueCar dealer partners have sold over 800,000 vehicles across the country. Its national network of more than 6,100 Certified Dealers is committed to provide no-hassle pricing for some of the country's largest membership and service organizations, including American Express, AAA, USAA and Consumer Reports that collectively represent more than one million monthly in-market customers.
Author: