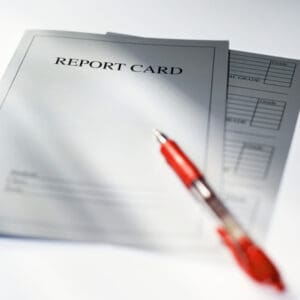 SANTA MONICA, Calif. — TrueCar.com, the authority in new car pricing, trends and forecasting released its 2011 Annual Performance Scorecards for automotive manufacturers and brands. The Performance Scorecards grade each manufacturer and brand on eight different measurements including pricing, sales, incentives, customer loyalty, market share and days in inventory data.
Overall, the top manufacturers for the 2011 Annual Performance Scorecard were Hyundai/Kia, Volkswagen, and Volvo. Near the bottom of the list were Suzuki, Mazda, Toyota and Saab. The brands that received the highest grades in 2011 were Kia, Mini, and Volkswagen and the brands with the lowest grades were Infiniti, Smart, Jaguar and Saab.
"Experiencing robust retail sales growth while maintaining incentives spending discipline is the ultimate measure of consumer acceptance for any automaker and Hyundai reached that goal in 2011," said Jesse Toprak, Vice President of Industry Trends and Insights at TrueCar.com.  "We think Volkswagen's success in 2011 was only a preview of the dramatic sales growth they will enjoy in the coming years. The fact that VW is not a major player in the US market is an anomaly that will not last very long."
Below are the highest and lowest manufacturer and brand rankings by TrueCar.com:
Highest Grades by Manufacturer
Lowest Grades by Manufacturer
Rank
Manufacturer
Grade
Rank
Manufacturer
Grade
1
Hyundai/Kia
A+
1
Saab
D
2 (tie)
Volkswagen
A
2
Toyota
D+
2 (tie)
Volvo
A
3 (tie)
Mazda
C-
3 (tie)
Suzuki
C-

Highest Grades by Brand

Lowest Grades by Brand

Rank
Brand
Grade
Rank
Brand
Grade
1 (tie)
Kia
A+
1
Saab
D-
1 (tie)
Mini
A+
2 (tie)
Jaguar
D
1 (tie)
Volkswagen
A+
2 (tie)
Smart
D
2 (tie)
Infiniti
D
For more information on the 2011 Annual Grade for Manufacturer and Brand Performance Scorecards, visit blog.truecar.com.
TrueCar, Inc. is an automotive solutions provider focused on changing how cars are sold by providing a significantly better customer experience while helping qualified dealer partners gain incremental market share and reduce costs.  TrueCar is a transparent, visual publisher of new car transaction data.  TrueCar price reports help both dealers and consumers to agree on the parameters of a fair deal by providing an accurate, comprehensive and simple understanding of what others actually paid for the identically equipped new car over the last 30 days both locally and nationally.  TrueCar works with a national network of Certified Dealers that provide up-front, no-haggle, competitive pricing to assist some of the nation's largest and most well respected membership and service organizations to meet the auto buying needs of their members and customers.  Collectively, these audiences represent over 1M in-market customers each month.  TrueCar is headquartered in Santa Monica, CA and has offices in San Francisco.  The company was founded in 2005 and has been profitable since 2009.  With 131 percent annual growth since 2006, TrueCar has helped dealers sell over 400,000 vehicles and is developing a suite of transaction oriented products and services centered on transparency and radical clarity as a result of comprehensively analyzing market data and information.
You can follow TrueCar on Twitter and become a fan of TrueCar on Facebook.
Disclaimer
This press release and the information contained herein is for noncommercial use on "as-is, as available" basis and may be used for informational purposes only.  TrueCar makes no representations or warranties, express or implied, with respect to the information contained in this press release and the results of the use of such information, including but not limited to implied warranty of merchantability, fitness for a particular purpose and non-infringement.  The information contained in this press release may include technical inaccuracies or typographical errors.  Neither TrueCar nor any of its parents, subsidiaries, affiliates or respective partners, officers, or directors, employees or agents shall be held liable for any damages, whether direct, incidental, indirect, special or consequential, including without limitation lost revenues or lost profits, arising from or in connection with your use or reliance on the information presented in this press release.
Author: