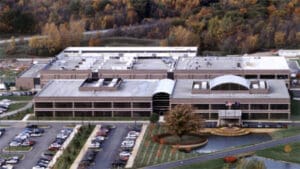 Toyota plans $126M expansion of MI R&D facility, from Auto Blog.
Toyota has just announced that it will be investing $126 million to expand its operations in and around Ann Arbor, MI. The move will add around 85 jobs.
In addition to expanding its Ann Arbor powertrain research and development facility (shown above), Toyota will also establish a new facility for vehicle development at its York Township facility. The move will allow the company to centralize its operations, "increasing their scope, responsibility and decision-making ability," Toyota said in a statement.
"Centralizing our vehicle development and powertrain functions here in Michigan is beneficial for our decision-making process and allows us to better respond to changes in the marketplace while improving the speed at which we can offer technology advances to customers," says Ed Mantey, the senior VP at the Toyota Tech Center.
Click here to read the entire article >>
---
Photo Credit:
Toyota/AP
Author: