Do any of the following describe you?
You wanted to be at the 12th Digital Dealer Conference & Exposition, but you, unfortunately, had circumstances that kept you at the dealership.
You've never been to Digital Dealer and want to get a taste of what the sessions and workshops are like.
You attended the conference and wanted to be in 2, 3, or even 4 sessions at once!
You wanted to share what you were hearing at the 12th Digital Dealer Conference & Exposition with your colleagues back at the dealership, but you just couldn't take notes fast enough.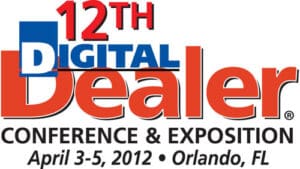 Now you can get copies of the Top 25 Sessions from the 12th Digital Dealer Conference & Exposition.  You can benefit from the expertise of the leading dealers and industry consultants and trainers who shared their wealth of knowledge of digital technology and best practices in the sessions you missed.
Now, you can view and listen at your leisure to cutting-edge topics for dealers and managers, such as using and managing social media to build business, online reputation management, effective website analytics, and much more.
The Top 25 sessions are now available in easy-to-use training media formats:
Webcast Format (All sessions; Audio Synced with PowerPoint) in two formats – Webcast DVD-ROM for computer to show full screen presentations, and Webcast DVD-ROM for mobile devices.
All Access online streaming and on-demand downloading of all available sessions at PlaybackNow.com/DDC.
You can see what sessions are available and purchase these sessions online — individually or as a package — by visiting:
http://www.playbacknow.com/digital-dealer/12th-digital-dealer-conference?cat=845
Author: