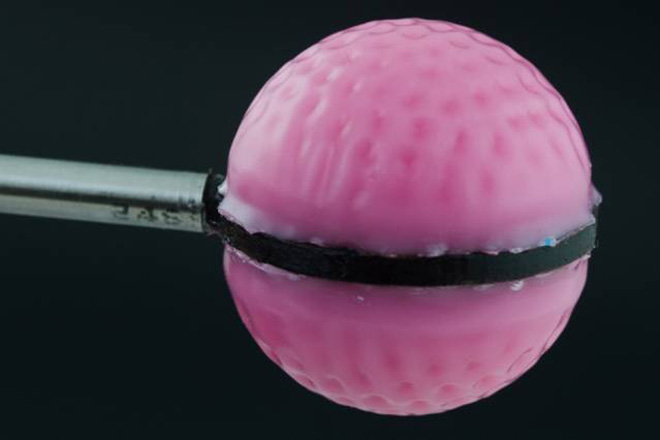 Tomorrow's fastest cars could be covered in morphable skins, according to Wired.
Wrinkles aren't usually an aspect of the future that gets people excited. But fast cars are. And someday we might have cars that can accelerate more quickly, and efficiently, by morphing their surface texture through the mechanics of wrinkling.
Speed-enhancing body wrinkles on your Tesla are still years away, but researchers at MIT have created what could be the first step: a ball with morphable surface texture. They were able to get their creation, which they call a smorph (short for smart morphable surface), to wrinkle into a dimpled pattern similar to a golf ball's, with similar aerodynamic properties.
Smorphs are sort of like raisins. As the soft inside of a grape dries out, the stiffer skin can't shrink with it. Instead, it develops wrinkles to conform around the reduced volume. Smorphs don't dry out (they also make terrible snacks), but the volume of a smorph can be similarly reduced by sucking air out of its hollow core. That core is surrounded by different polymers: a thick, squishy layer covered by relatively stiff outer skin. As the core shrinks, the squishy layer is soft enough to contract smoothly, but the skin is forced to wrinkle.
Click here to read the entire article >>
Author: