David Boice, owner at Tier 10 Marketing, is sharing his expertise with automotive dealers and managers on how New York Acura dealers leveraged social media to generate buzz around the 2012 North American International Auto Show in Detroit, Michigan this past January.
You will learn how the New York Acura Association (NYAA)  implemented an integrated social media campaign for the New York Acura dealers to drive traffic to AcuraSocial.com. By generating original content such as photos, blogs, articles, videos and social posts at the Auto Show, the campaign engaged nearly 200,000 people online.
What will you learn and what action items will you take back to the dealership?
How the NY Acura dealers drove traffic to AcuraSocial.com and improved their SEO value.
How the NY Acura dealers generated original content for use on each member of the New York Acura dealers association's respective social networks – photos, blog articles, and video for Facebook, Twitter, and Google+.
How the NY Acura dealers created buzz both at Auto Show and back in the New York market.

David Boice, owner, Tier 10 Marketing, has founded some of the most successful digital marketing and consulting companies in the industry, including Automark and Cyber Car (sold to Reynolds and Reynolds in 2001) and BZ Results (sold to ADP in 2006). One of the most important tiers of marketing, digital marketing, is a particularly strong suit for Boice who is among the most experienced digital marketing experts in the industry. His unique background enables the Tier 10 Team to help their clients effectively integrate digital marketing into their marketing plan to find, sell and keep more customers, profitably.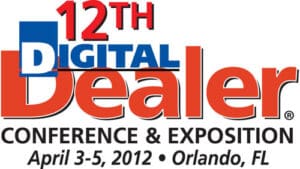 A 12th Digital Dealer® Conference & Exposition Featured Speaker: David Boice presents:  How New York Acura Dealers Leveraged Social Media to Generate Buzz at the North American International Auto Show in Detroit.
We're building out the agenda, selecting speakers and topics for more than 90 sessions that are laser-focused on all things digital.
www.DigitalDealerConference.com
[post_adspot]
Author: