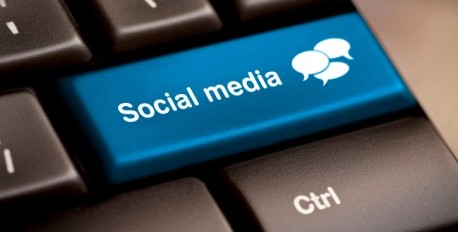 Social media is like a combination of every automotive event in which your dealership has ever participated. With social media, you can show off your products and services, educate the consumer, find quality leads, and make sales. Many customers will check out your dealership's website and social media pages before they even make their first visit to your location.
An active, engaged social media presence is a sign of an active, engaged dealership. Social media also provides a way for current customers to communicate their experiences with potential new customers, which can create a sense of trust and a comprehensive customer experience. You can share your story, pictures, and contests with a whole new audience, building trust and engagement.
In the past, it could take a lot of time and effort to manage your social media pages, but now there are many automated solutions that you can choose from which will help you manage your social media marketing seamlessly. Most of your monthly posts can be automated, so you can create them in advance and schedule them to post at different times. Automation makes it simple to keep your social media pages active and up to date. Throw in a personal response to a customer comment when you need to and you're running smoothly.
Here's Seven Reasons Why Your Dealership Needs a Strong Social Media Presence:
1. Social media allows you to reach a wide audience. Your dealership's social media page is a public space where you can connect with your current customers and potential new customers. Customers can also share anything that they find on social media, which means that your message will get spread around to even more people. With the click of a button, a customer can share your picture, comment, or contest so all their friends and followers can see it.
2. Social media can be a great way to do content marketing. You can post or "tweet" pictures ("Here is Kevin Jones, the winner of our recent truck giveaway contest!"), videos ("How to Tell if Your Tires Need to be Changed"), automotive tips, contest details, recall notices, vehicle ads and pretty much anything else. If you want to share larger resources, such as an automotive white paper or a buying guide, you can use a link to allow customers to easily find this content. Your customers will know that you care about educating them and sharing information openly.
3. Social media is an easy medium for two-way customer communication. Social media is all about interaction. It makes it simple for customers to reach out to your business and vice-versa. Encourage your customers to like your Facebook page and follow you on Twitter for automotive tips, contests, promotions and more. If a customer has a great experience with your dealership, a quick post or tweet can act as free advertising to bring in new customers. When a customer takes to social media to commend your staff on a job well done, take the time to post a personal thank you and mention how hard your staff works to ensure customer satisfaction. This two-way communication shows potential customers that your dealership appreciates their business and their happiness comes first.
4. Social media allows you to show that your dealership respects its customers' concerns. If a customer posts a comment about a negative experience, this is a great opportunity to show potential customers that your dealership handles each issue with care and professionalism, and that you take your customers' comments seriously. Thank the customer for her comment and explain how you propose to resolve the issue. As a note of caution, don't ever post a comment on social media that shows that you are frustrated with a customer or an issue. If a customer has a serious problem or is trying to start a public fight, resist the urge to get drawn into a confrontation. These types of issues must be dealt with in private, and you should talk directly to the customer. Many businesses have made the mistake of trying to defend themselves on social media and have lost customers because of it.
5. Social media is a great way to advertise your current vehicle inventory. Your social media pages are meant to be updated frequently, so this means that you can post information and pictures whenever you get new products in or whenever you change your service offering. You can show off your new inventory and promote specials on older inventory to draw in customers.
6. Social media builds customer engagement and loyalty. You can tell your dealership's story on social media, which is fun and interesting to customers. Post frequent photos of your staff working on vehicles and helping customers, events that you participate in, satisfied customers with their vehicles, and whatever else you can think of. People like to see pictures of other people and hear their stories and experiences. Facebook and Twitter are perfect for sharing news and stories. The more personal stories you share about your staff and your customers, the more engaged visitors will be on your social media pages. Personal connections help to effectively build loyalty and trust.
7. Social media is very frequently used to promote special offers, sales, and contests. Customers go crazy for this stuff! Exclusive deals encourage customer engagement. Advertise your seasonal sales, offer discounts to customers who like, tweet or comment, promote your contests with frequent posts and announce the winners on your social media pages. This process helps to build excitement and get more participants. Surveys are another popular social media topic, and you can post your customer feedback surveys on social media to gain more participants.
Social media marketing is essential to running a successful dealership these days. You may think that you just need an email address and a phone number for your customers to contact you, but social media opens up a whole new set of possibilities. It provides a way for customers to interact with you and share your news and contests. It allows you to reach a much wider audience, helping you tell your story and get new customers engaged while building trust. With an automated social media solution, it is quick and easy to manage your social media pages. An automated solution allows you to make more connections while requiring less of your time.
Author: