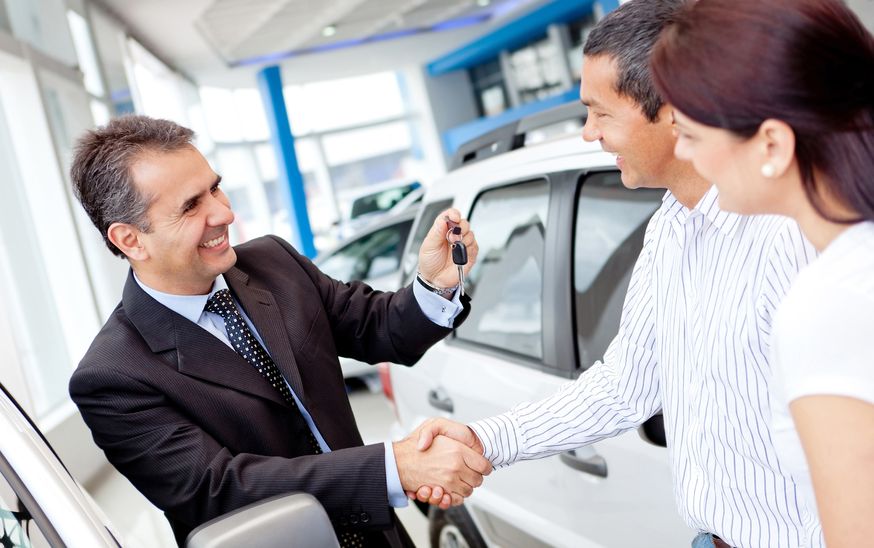 Whether you are a Salesperson or Sales Manager, your main goal is to close sales. Everything we do up to that point is all just set-up and preparation, yet so many of us fail when it comes to this final step. In actuality, we fail approximately 75% of time. You may ask how I came up with that percentage. Well, the industry average closing ratio is 25%. This means if 25% percent of our Customers buy, and 75% do not, then we failed 75% of the time.
Closing is asking for the sale and can only be done once you have earned the right to do so. Why would you ever want to ask for the sale if all the value of your product has not been presented? Ironically, in our industry we teach some closing techniques that just do not make sense.
I cannot tell you how many times I have asked a class of automobile sales professionals what they say immediately after they have presented their Customer's with the figures to buy the car and every time most will state that they say nothing. Saying nothing is not asking for the sale. It is opening the door to get responses that you do not want to hear. Responses such as, "Is that your best price," "How much are you giving me for my trade" and the worst one of all, "Well let us go home and think about it."
All three of those are comments you do not want to hear.
Some will even try to trick or confuse the Customer by stating, "And how would you like this to be titled?" That is not a closing question; that is an indirect form of pressure. Even worse, most people realize the intent of the question and become very turned off and defensive.
Once you have presented the numbers, there is only one thing you want the Customer to say, and that is YES! Yes, we would like to buy the car.
So why not just come out and ask for the sale. Ask the Customer to buy the car. If you are the Salesperson and have professionally earned the right to do so, no one will be mad or insulted. If you are the Sales Manager and are coming in for the close and the Salesperson has made the proper presentation, most expect to be asked for the sale. So, why not just do it.
The seven most important words in closing are: "Would You Like to Buy the Car?"
It is a simple, non-pressure, direct question and one that is expected. The time has been invested making the presentation, effort set forth to prepare the figures, and now the time is right to simply ask the Customer, "Would you like to buy the car?"
That is it, seven easy words.
Do you know what is so exciting about these words? Some people will actually say YES.
Those of you who know me personally, have been to one of my classes, or are a regular viewer of my weekly Sales Meetings, know I do not make many promises. But in this case, I promise you, if you ask everyone from today forward after presenting numbers, "would you like to buy the car," some will come right out and state YES.
And for those who do not, most will now respond with a reason as to why they are not ready to buy today and after successfully overcoming their objections, guess what your final statement will again be?

Would you like to buy the car?
We all know there is one thing we all forget to do some times, and that is ask for the sale. But if you develop the habit today of simply asking people, "would you like to buy the car," and build it into your sales routine. You will never forget to do it.
Oh…. by the way, would you like to buy the car today is 8 words. So never state today, because today is one of those pressure words you want to try and stay away from.
Give it a try; I know you will like the results.
Author: