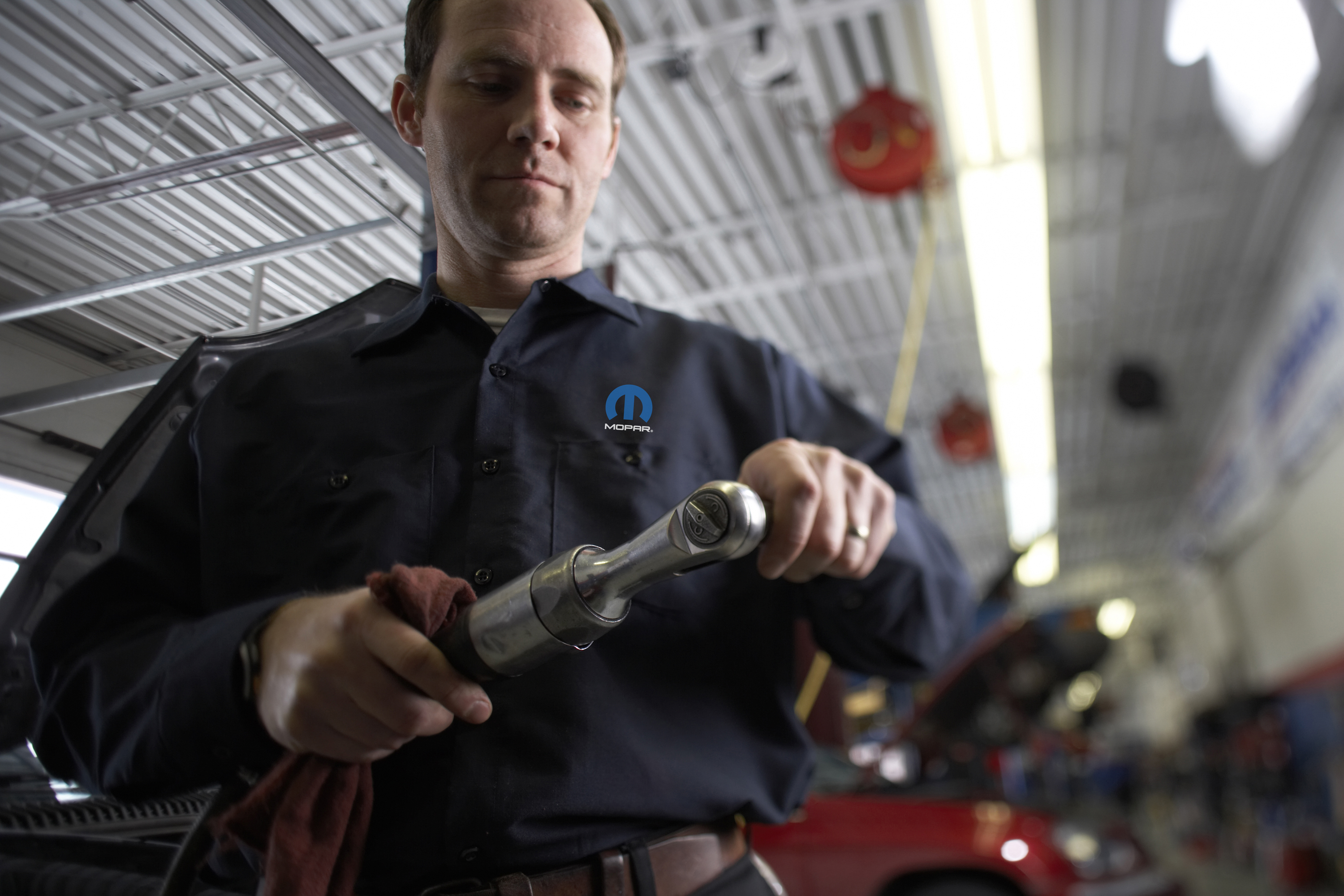 The best summary I have ever heard concerning our industry comes from Leigh Silver, who puts it like this: "The service operations can be viewed as a combination of running a sales floor, in conjunction with a manufacturing plant, in combination with a shipping yard, in the disguise of a medical practice". Silver, the senior vice president and general manager of the KEEPS Corporation, goes on to explain: "The work needs to get sold, then make sure it can get completed on time, which includes making sure that all of the necessary parts are there or get there in time, as well as deal with customers who don't really want to be there and are willing to sue the dealership if you 'look at them funny.' This is an incredibly complex, multi-faceted operation."
Well said! To recap, you are responsible for running a medical practice, sales floor, manufacturing plant, and shipping yard all at the same time. All of these areas are interconnected and interdependent on each other. If any area becomes dysfunctional, then the entire process suffers (at best) or grinds to a halt (at worst). Let's quickly unpack each one:
Medical Practice
Talk to people in the doctor's waiting room or the dealership's customer lounge and they will all tell you there's somewhere else they'd rather be. They are there because something went wrong and they are hoping and praying that it won't cost too much or hurt too bad to get it fixed. Then, of course, there's always "down time" to consider.
Action Point: In the medical profession and the automotive industry, the primary way to reduce pain and suffering is through prevention. Preventive maintenance is the key to vehicle longevity and trouble-free operation. Be sure your techs and advisors understand the value of vehicle maintenance, thus helping the customer avoid catastrophic repair. Your shop will make more money and the customers will save more money by doing preventive maintenance. For example, it's more profitable to clean the fuel injectors than replace them.
Sales Floor
Selling service is not just the responsibility of the advisors alone; it must be the mindset of techs, BDC staffers, cashiers, lot porters, and managers. Granted, the advisors are the face of service sales, but they can't sell it if the techs don't recommend it. Your new and used car salespeople work on a commission; they have sales meetings weekly (sometimes daily) and they have goals to meet. Does your service department see itself first and foremost as the other sales floor?
Action Point: Create a sales culture in your service department. Odds are your advisors work on commission, so give them a bonus when they upsell preventive maintenance. Set sales goals and hold them accountable to achieve them. Teach them how to sell. If selling skills are not a strength for the service manager, then invite your general sales manager to lead a weekly service sales meeting. If your GSM can teach his staff to sell cars, then he can teach your staff to sell service! You could also tap the sales skills of your F&I manager or your vendor partners, both are valuable resources for teaching advisors how to close the sale.
Manufacturing Plant
In April of this year I had the privilege of touring Ford's Rouge River Assembly Plant where F150s are made. What an operation! Our tour guide told us they only have four hours of parts inventory on the manufacturing floor and less than a day's parts inventory in the warehouse. If they run out of parts, the whole assembly line stops.
Sounds a lot like the relationship between parts and service at the dealership, doesn't it? To add to the frustration, manufacturers have recalled over 44 million vehicles in 2014. That's the most recalls in a single year in the history of the automotive industry. If that won't gum up your service "assembly line" nothing will.
Action Point: I know techs are hard to find. There are 812,000 techs in the United States which, according to one expert, is 90,000 short of what is needed. Therefore, you will need to help your technicians become more efficient. If his hands aren't on the car, the tech is not making money. One of the biggest efficiency killers is walking to and waiting at the back parts counter. Why not deliver the parts to their stall? It's a whole lot easier to hire parts runners and helpers than it is to hire techs. How about having maintenance parts, chemicals, and filters at a satellite location in the shop?
Would it be possible to move all your internal work (new and used car prep) to the evening and create a second shift? If you are up to your eyeballs in low-profit recall work, then it is all the more important to sell high-profit, highly efficient preventive maintenance services. It is usually easier to find lesser-skilled techs to do preventive maintenance services and oil changes, thus freeing up your seasoned veterans to tackle the higher-skilled workload.
Let me tie this all back to the "sales floor" aspect of service. One of the saddest excuses I've ever heard for not selling service is "we're too busy and can't get out the work we have in the shop". That would be like Coca-Cola saying that you need to limit your soda-pop intake because they weren't sure they could keep enough in production. Absurd.
Do you remember the TV commercials that Jay Leno used to do for LAY'S potato chips? He ended every spot by saying "LAY'S potato chips: eat all you can, we'll make more!" That's the message that must resonate in the mind of your advisors, "sell all the labor hours you can, we'll get it done!"
Shipping Yard
Some call it logistics. Some call it fulfillment. The customer has been greeted, the product has been sold, the manufacturing process has been completed, and now all that remains is delivery. Did you ever order something special, something expensive, something unique, only to have it damaged in shipping? Or how about this: did you ever purchase a piece of high-quality furniture? The salesman was knowledgeable, the sales floor was elegant, the craftsmanship of the product was superb, but the delivery guys that brought the item to your home looked like they'd spent last night sleeping under a bridge? Delivery is arguably the most important step in the process, because it is the last impression that customers have of your dealership.
Action Point: Train your advisors to have the same zeal at vehicle delivery as they did at vehicle write-up. The advisor should instruct the customer to return to them to pick up their vehicle, not the cashier. Be sure the car is brought to the customer. In the summer, make sure the AC is on and the interior temperature is inviting.
If possible, give it a wash. (I realize this is standard operating procedure for high-end imports, but I drive a Ford Expedition. I was traveling out of state and needed some minor work that turned into expensive repair. Here's the only thing I remember: they washed my SUV! So how much did it cost? I don't remember, but they washed my SUV! Did the advisor have white teeth and fresh breath? Who knows… but did I mention they washed my SUV!) Delivery is important. Be sure your advisors are trained to do it with excellence.
In conclusion, Leigh Silver says fixed ops is an "increasingly complex, multi-faceted operation". Brother, it sure is—and it's not for the faint of heart. You folks on the drive, in the shop, handing out the parts, managing the process—you are my heroes. You get it done every day. You are not working in the back end of the dealership, you are the backbone of the dealership! Well done.
Author: