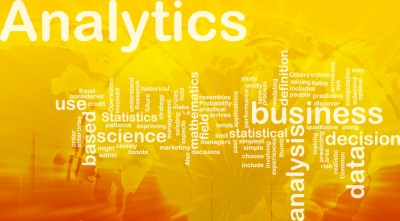 I have a friend that does friends' tax returns… for free. It's like Sudoku or a big crossword puzzle for him. And while I'm good at Words With Friends, there are some things (like Sudoku, filing my taxes) that I'd rather leave to the experts.
And so it is for many of us when it comes to analyzing the effectiveness of our digital media buys. Just learning HOW to post ads and generate search results on Google, Yahoo, Bing and the like, sifting through all the options, can be overwhelming. Not to mention a whole new language you've got to master. Up late reading this article? Allow me to play sandman: SEO… SEM… utilize… optimize… analyze… analytics… A/B testing… are you still there?
These terms are real tools, of course, and ones that require mastery for the today's industry-forward marketing managers. But for many, online marketing, advertising and content submission is just one job under one of our many hats we wear. And learning the intricacies of digital advertising testing and best practices of SEO, SEM and website management, feels like a job for a rocket scientist… or an MBA, at least.
Enter Michael Maxin. He's both. Actually, he holds a degree in Aerospace Flight Technology from Kent State; he's also a Telly Award-winning TV producer, serial entrepreneur and a leading rich-media expert (a catchphrase for ads that contain video or images and require/request viewer interaction).
Maxin educates marketers nationally, on best practices in SEO, SEM and website development. Maxin is a leader in teaching the techniques and technology behind capturing critical online and offline marketing data and how to use that data to fine-tune advertising and messaging.
In more than two decades of online marketing experience, Michael Maxin has helped hundreds of companies to develop and promote their web sites, online brands and maximizing their online marketing revenue. He has worked for AT&T, St. Jude Medical and a half dozen successful Internet start­-ups. He was key in guiding the strategic vision of Level Interactive, a 2013 winner of the Ernst and Young Company of the Year Award and the top­-rated company on the Pittsburgh 100 Fastest­ Growing Companies list.
Maxin is a featured session speaker at the 16th Digital Dealer Conference & Exposition, held May 6-8 in Atlantic City, New Jersey. His talk with be an advanced look at specific techniques and the technology behind capturing critical digital marketing data and what to do with it once you have it. His session will dive deep into 21st Century data collection, marketing analytics and how to optimize each marketing channel's dollars.
[box]
Digital Dealer is the biggest because it is, quite simply, the best event for dealers and managers to learn how to use technology and the Internet to sell and service more vehicles more profitably.[/box]
Author: