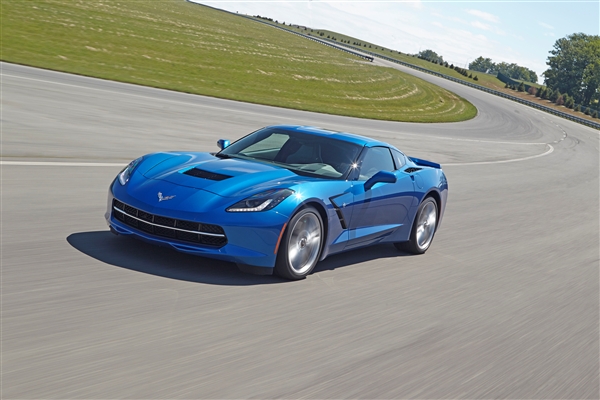 The first view of the 2014 Chevrolet Corvette Stingray, from KBB.com.
When's the last time a Corvette lived up to your fantasy of what a Corvette should really be? Yeah, us too. Until now. The all-new 2014 Chevrolet Corvette Stingray scratches an itch that we've had since we were kids about what an American 2-door, 2-seat sports car was going to someday be. A car that looked as lovely as the old Vette Stingrays from forever ago, but drove like stylish supercars rather than fiberglass bolt buckets. That American dream is now safe to have, and it only costs around $52,000 to have it — pretty good deal for a dream.
The new Corvette enjoys the lightweight advantages of an aluminum frame and a fiberglass and carbon-fiber body — including an easy to pop out and remove roof panel for an open-top ride. Its exterior looks fresh, mean and elegant in the real world of traffic. Now is a good time for you to click and linger on the images in the slide show at the top of this story.
Click here to read the entire post >>
Author: