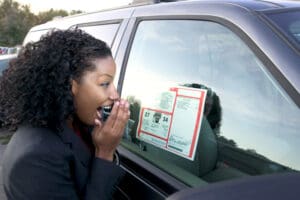 NEW YORK — The Conference Board Consumer Confidence Index®, which had declined in August, improved in September. The Index now stands at 70.3 (1985=100), up from 61.3 in August. The Expectations Index increased to 83.7 from 71.1. The Present Situation Index rose to 50.2 from 46.5 last month.
The monthly Consumer Confidence Survey®, based on a probability-design random sample, is conducted for The Conference Board by Nielsen, a leading global provider of information and analytics around what consumers buy and watch. The cutoff date for the preliminary results was September 13.
Says Lynn Franco, Director of Economic Indicators at The Conference Board: "The Consumer Confidence Index rebounded in September and is back to levels seen earlier this year (71.6 in February 2012). Consumers were more positive in their assessment of current conditions, in particular the job market, and considerably more optimistic about the short-term outlook for business conditions, employment and their financial situation. Despite continuing economic uncertainty, consumers are slightly more optimistic than they have been in several months."
Consumers' appraisal of present-day conditions improved in September. Those claiming business conditions are "good" edged up to 15.5 percent from 15.3 percent, while those saying business conditions are "bad" declined to 33.3 percent from 34.3 percent. Consumers' assessment of the labor market was also more upbeat. Those stating jobs are "plentiful" rose to 8.3 percent from 7.2 percent, while those claiming jobs are "hard to get" edged down to 39.9 percent from 40.6 percent.
Consumers were also more optimistic about the short-term outlook in September. Those expecting business conditions to improve over the next six months increased to 18.2 percent from 16.7 percent, while those anticipating business conditions to worsen decreased to 13.8 percent from 17.6 percent. Consumers' outlook for the labor market was also more favorable. Those expecting more jobs in the months ahead increased to 18.5 percent from 15.8 percent, while those anticipating fewer jobs declined to 18.5 percent from 23.7 percent. The proportion of consumers expecting an increase in their incomes edged up to 16.3 percent from 16.0 percent.
Source:
The Conference Board Consumer Confidence Survey®
September 2012
About The Conference Board
The Conference Board is a global, independent business membership and research association working in the public interest. Our mission is unique: To provide the world's leading organizations with the practical knowledge they need to improve their performance and better serve society. The Conference Board is a non-advocacy, not-for-profit entity holding 501 (c) (3) tax-exempt status in the United States. www.conference-board.org
About Nielsen
Nielsen Holdings N.V. (NYSE: NLSN) is a global information and measurement company with leading market positions in marketing and consumer information, television and other media measurement, online intelligence, mobile measurement, trade shows and related properties. Nielsen has a presence in approximately 100 countries, with headquarters in New York, USA and Diemen, the Netherlands. For more information, visit www.nielsen.com.
Follow The Conference Board
Twitter | Facebook | LinkedIn
SOURCE The Conference Board
Author: