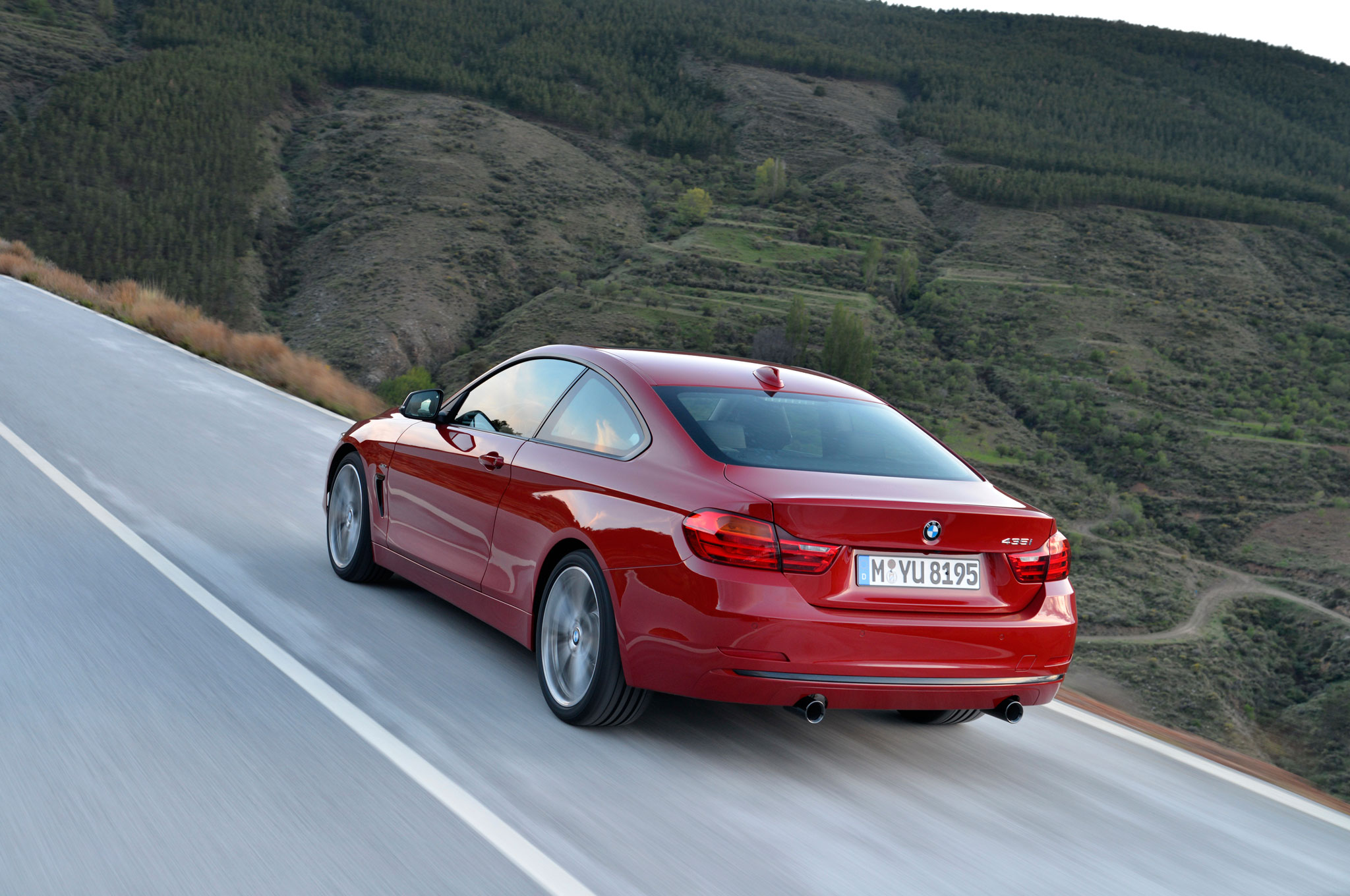 The 2014 BMW 4 series coupe unveiled by Pursuitist.
The BMW 4 Series coupe is not far from reality. BMW has released details and new images of the coupe, which will arrive in showrooms later this summer.
The BMW 4 Series coupe is larger (and slightly lighter) than the outgoing 3 Series coupe – 1.7 inches wider and an inch longer. Under the hood there will be a twin turbocharged 2-liter, four-cylinder engine in the 428i that makes 240 hp, and the twin-turbo 3-liter inline six in the 435i that reaches 300 hp. Both are available with an 8-speed sport automatic or six-speed manual transmission. Also, both models are available with rear-while drive or optional all-wheel drive.
Click here to read the entire post >>
Author: