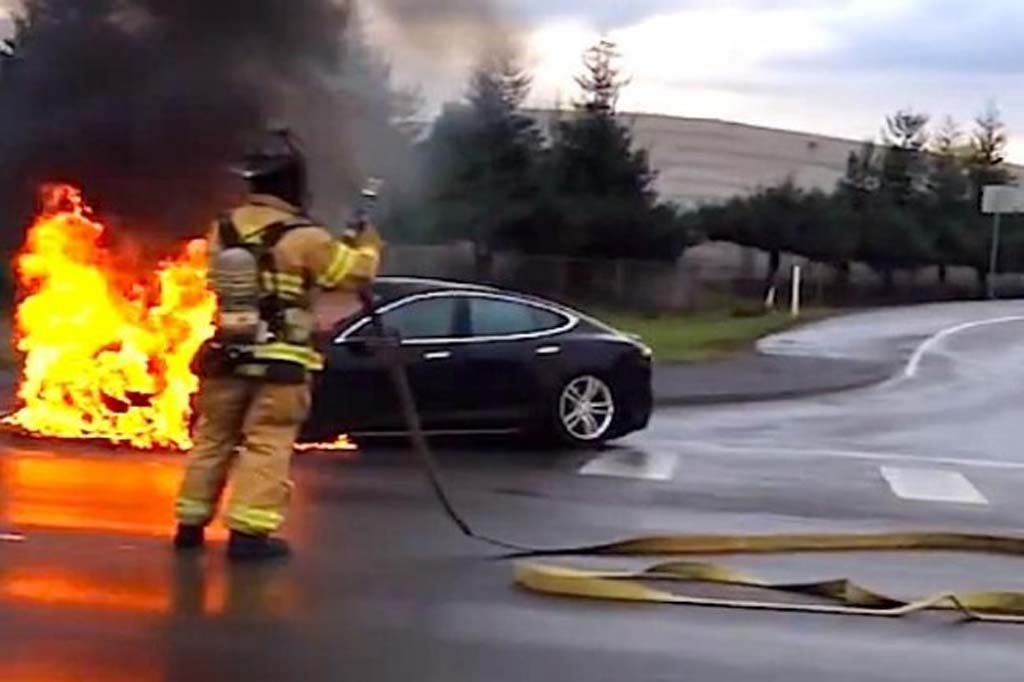 According to The Detroit Bureau, Tesla CEO Musk insists the Model S is safe.
Investors may be worrying about the impact of a fire that severely damaged a Tesla Model S battery car last week, but the maker's CEO is not only defending the design of the electric vehicle but arguing that the accident proves it safer than a comparable, gasoline-fueled vehicle.
Fond of using the Internet to get his messages across, Tesla founder and CEO Elon Musk took to the company's blog to respond to concerns about a fire that erupted under the hood of a Model S last Tuesday, an incident that was captured on video and has been widely viewed on Youtube and other sites. There were no injuries in the incident, apparently in part due to the vehicle's own warning system which advised the driver to pull over and exit before the fire erupted in the battery compartment.
Click here to read the entire article >>
Author: