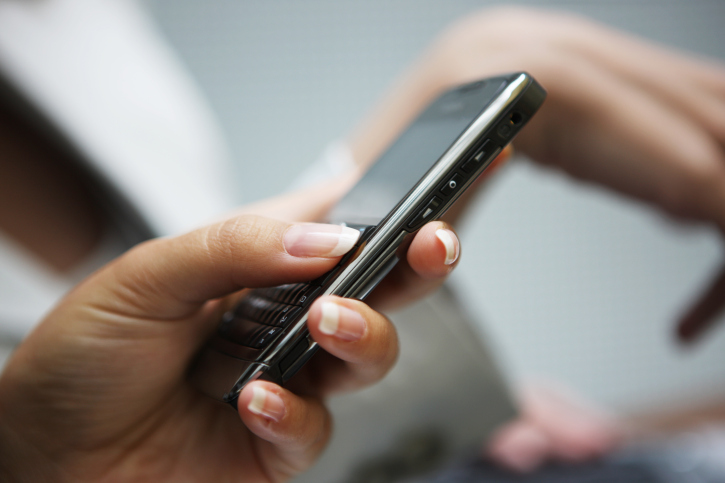 I was recently asked to speak on the habits of highly effective office managers and controllers. Over the years, I've had the pleasure of training some of the best Super Controllers, many who have gone on to be CFOs, General Managers and even Dealers. Thinking of these controllers, there are quite a few habits that they have that make them great, but their technology skills seem to be the common thread in their effectiveness. Technology doesn't really sound like a habit, so I thought I'd better read Stephen R. Covey's book again. His habit #1 is for managers to be proactive which means that an effective controller or any dealership manager anticipates negative situations and prepares for them. How can technology become a habit that makes an effective manager be proactive on a daily basis? Let's look at the big three situations for a dealership controller; Cash, Time, and Profit.
To be proactive about Cash is more than making sure that the bank isn't overdrawn today. Even when I worked for a dealer that had huge cash reserves, part of my bonus involved making sure the amount of profit we made each month less capital expenditures was transferred to savings by the following 20th of the month. That meant a scramble to get contracted cashed, used vehicles wholesale, and receivables collected. At other times I worked for dealers that were cash challenged and I depended on the "float" to keep the bank balance positive each day. Every bank and dealership has a different amount of processing time – or float. This has decreased during the years as more payments are via EFT, but to be truly proactive, a controller must know that amount. Doing a Daily Cash Report in Excel or having these amounts on your DOC is a way to use technology to monitor your daily cash flow by knowing how much your deposits should be; how much payroll and payables drain your cash and what reserves you have like CIT and VR(Contracts in Transit and Vehicle Receivables.) It is also a warning that if CIT and VR is high one day or your true bank balance isn't what is expected – did your clerk or F&I manager submit contracts and did someone take the deposit to the bank? We've all heard the horror stories of the controller who found two weeks of bank deposits in someone's drawer because the clerk didn't have time to go to the bank!
That brings us to the next situation – time. Even my best Super Controllers get in a crunch for time. Not being proactive about time causes us to miss tax deadlines, produce Financial Statements past my 3-day guideline, and be late getting payroll done. How can technology help you and your staff manage time better? I developed a tool many years ago called Taskmaster that monitored the daily, weekly, monthly, and annual tasks required of an accounting office (over 300) and built Taskmaster into the new DMS I designed, DealerStar. Now with over 60 Super Controllers using this tool, technology not only helps manage the time of controllers but more importantly their staff. Most controllers are short of time because their staff doesn't use their time effectively based on their skill levels. Anytime I visit an accounting office and see a "C" level clerk filing or relieving the phones, I think of the best and most highly trained technician. Would you put this technician on the Quick Lane? No, labor is dispatched according to skill level to keep your productivity high and increase profit. That brings us to our last way to be proactive and that is Profit.
Each month, my dealer and I would have a bet on what the profit would be for the month. It seems that he won more often than I did because he had information that I didn't know. That lead me to discover the tools that he used to find out better the estimated Net Profit. Starting with Excel, I created a Net Profit Wizard spreadsheet that takes the operational reports from each department and then adds in key financial data to come up with an accurate and proactive Net Profit. I recently added this tool into DealerStar and it is amazing how the Net Profit Wizard reconciles the sales department "numbers" and parts and service gross profit to the final factory financial statement each month. Even if you don't have a DMS like DealerStar, you can email me and get the Net Profit Wizard Excel spreadsheet for free. I realize that I only discussed one of the seven habits of highly effective office managers and controllers, but if using technology can help you acquire this first habit and improve cash flow, manage time, and increase profit – then maybe one new habit is enough!
Author: