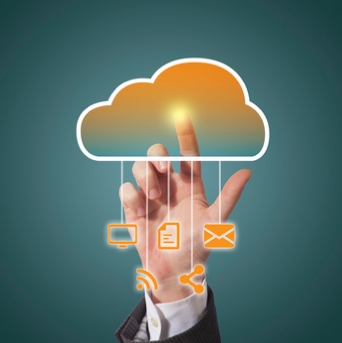 As an enlightened business-person, you're looking for tools that will make it easier to conduct business without cutting corners. The good news is that even the smallest businesses can take advantage of technology that's uncomplicated, easy to use, and affordable.
Don't Fear the Cloud
Most cloud-­based tools let you take the office with you and automate routine tasks. Many Software as a Service (SaaS) products are hosted by other businesses and accessed via the cloud.
Don't get worked up over alleged common security lapses in SaaS and cloud­-based services. These companies spend a lot of money and effort on security, far more than you would on your own. A Fall 2013 study by the cloud security firm Alert Logic found that cloud­-based providers experience fewer unique attacks than in­-house enterprise data centers. In addition, cloud providers are far less frequent targets for malware and botnets, recon breaches (defined as attacks on ping sweeps, mapping networks, applications and/or services), and attacks on applications. Furthermore, investment in cloud security is expected to grow rapidly, according to Transparency Market Research, giving us even better cloud security in the future.
Use SaaS To Handle Routine Small Business Tasks
SaaS is a great tool to use for routine business functions like mobile communications and payroll. Many packages are affordable, offer free trials, and guarantee security. They also take care of time ­consuming tasks like software updates and can be accessed anywhere there's an Internet connection, mobile or tethered. Here are a few SaaS packages that have been well ­received by users and professional reviewers:
Google Apps for business communications: Klout asked its users what small business apps they like best and received many endorsements for Google Apps. People like its pay­-as­-you-­go document management, calendar, and email collaboration system, along with their mobile capabilities.
Intuit Payroll Services: Top Ten Reviews consistently gives Intuit Payroll Services a 10, its highest ranking. PC World endorses Intuit over ADP, the company that basically created automated payroll processing.
Dropbox: This program for cloud file storage is a Top Ten Reviews favorite and has several favorable mentions on Klout, as well.
Don't Forget Lower-­Tech Tools
American Express's Open Forum offers ideas for small businesses, and you don't have to have their card to browse it. Here are a few lower-­tech tools one business owner says you shouldn't leave home without, should your smartphone conk out:
GPS device: Chances are, if you have a newer car, it's already built in. Otherwise, there are plenty of portable ones you can buy.
A watch: Get one with an alarm to help you stay on schedule.
Pen and paper: Take notes. If you live in a hot climate include a pencil because ink will dry out.
Digital camera: The Forum actually recommends a Polaroid so you can hand out photos from industry events, but these aren't easy to find anymore. Digital photos are nice to include in thank ­you emails.
Phone chargers: Get one that plugs into your car's cigarette lighter.
Author: