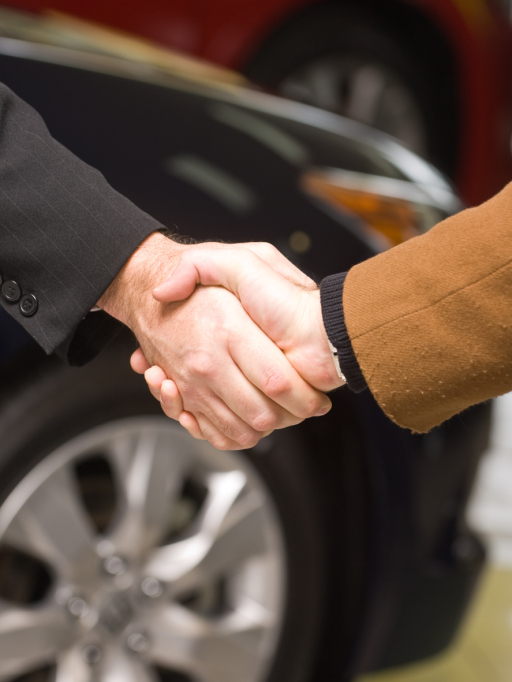 Talk Dealer to Me is a Q&A series that features dealership secrets to car sales and customer loyalty success, written by Rob Campbell. This month's Q&A features a sit-down with Chris Brown and focuses on Subaru of Puyallup's unique "Why Buy" message.
Chris Brown, General Manager at Subaru of Puyallup, has been in the car business for nearly 20 years. For most of that time, he was convinced there had to be a better way to do business, for both his customers and employees. About 5 years ago, he decided to define a strong "Why Buy" message and start doing business a little differently than most of his competition. Recently, I sat down with Chris to learn a little more about his dealership.
Rob Campbell: Briefly describe the journey you've been on over the last 5 years
Chris Brown: The last 5 years have been the most fun I've ever had in the car business. Most of my career, I'd been focused on selling as many cars as we could to produce as much gross as possible. We never really worried about much else and we didn't think we needed to. But, we never took the time to define ourselves, not just to our customers but also to our employees. As I look back, we were a good car dealer, a profitable dealer but we really didn't have a good foundation of what we believed in. I realized we needed to decide what our culture would be at the dealership and once we defined that, how we would take that message to the consumer.
RC: So, what message did you come up with?
CB: "Your Stress-Free Dealership"
RC: How did you decide that "Your Stress Free Dealership" was the right Why Buy message for your dealership?
CB: It started with an idea that was written on a whiteboard in one of our offices. All it said was "Stress-Free". I don't know how many times I walked past that board but it always made me think about life's stresses: buying a house, having a baby, switching jobs, getting married, and buying a car. If we could somehow create an environment where people could have a stress-free buying experience, we might be able to set ourselves apart from the rest of our competition.
RC: Had you come to the realization that cars had become a commodity and what you really needed was to give consumers a reason to come buy a car from you?
CB: A friend of mine recommended the book "Start with Why" by Simon Sinek. It talks about the need to connect with the customer's "why" before you connect with the "what". Customers can buy a Subaru or any car, for that matter, from any dealer in the country for about the same price. In today's market, we're all selling our cars for roughly the same price. If you don't define "why" someone should buy from you, what you stand for, and what makes you different, you'll be viewed as "just another car dealership." And I'm convinced, we are not like every other dealership and our customers are saying exactly the same thing.
RC: When you started promoting the "Stress-Free" message, you set an expectation for your customers. What have your customers said about it?
CB: We had a couple drive down from Seattle, about 40 miles north of us. They had seen our TV ads and decided they wanted to check us out. Within a few minutes of walking into the showroom, they were greeted by a salesman. Almost immediately, they informed him they had been wandering around the dealership, simply observing, to make sure the experience was really going to be as stress-free as advertised. We hear similar stories daily and we know the message is resonating with our consumers. On top of that, about 90% of our online reviews reference "stress-free" in some way. Multiple times a week customers tell us the only reason they came in was because of the stress-free message and how many times its mentioned in our reviews.
RC: What's one of the biggest things you've changed over the last 5 years?
CB: We wanted to start promoting the slogan "Your Stress-Free Dealership" but we realized we couldn't do that until our dealership was truly stress-free for our employees. We had to take a hard look in the mirror and realize that we had to live it, or our customer would see right through us.
RC: I love everything you're doing but I have to ask…are you selling more cars and making more money?
CB: Let me put it this way. If we told our employees we were doing away with the stress-free message and going back to the way we did things 5 years ago, there would be a revolt. We have long time employees that tell us the only reason they haven't retired is because they love coming to work everyday. But let me get back to your original question. I'll give you some numbers: In 2011, we sold roughly 1000 new and used vehicles. For 2014, we are on pace to sell over 2000 new and used vehicles and triple the total dealership gross of 2011. Is it working? Yes, and I'm having the time of my life doing it.
Author: