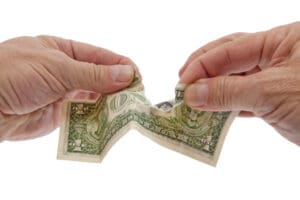 RICHMOND, Va.– When asked what is the biggest contributor to a car's depreciation, more Americans choose mileage, according to an online survey conducted for CarMax, Inc., the nation's largest retailer ofused cars. Frame damage and not keeping up with regular maintenance were other major factors, according to the survey. Additionally, women were more likely than men (26 vs. 18 percent) to believe that failing to keep up with regular maintenance leads to vehicle depreciation.
"Several factors can lead to a vehicle's depreciation, including mileage, maintenance and overall condition," says Chad Moudry, purchasing manager of the CarMax of Richmond. "Taking a few preventative measures can really protect your investment when it comes time to sell."
CarMax's purchasing team offers these tips to maximize the value of your car:
Keep your vehicle as close to factory condition as possible. Adding after-market features and accessories may reduce a vehicle's value and can often void the manufacturer's warranty. For example, personalizing a vehicle with spoilers and decals, or lowering/lifting a car can narrow the market for the vehicle.
A smoke-free and clean interior will appeal to more buyers. It is difficult to remove the smell of cigarette smoke from a vehicle, and it will hurt the car's appeal if the odor is present and there are cigarette burns on any part of the interior of the car.
Maintain your vehicle. Be sure to adhere to your vehicle's maintenance schedule. Change the oil regularly. Wash your car regularly. Keep the interior clean and the upholstery and carpet in good condition. Be kind to your odometer; keeping your mileage to a minimum will lessen the depreciation dramatically.
To see a video about these tips, visit http://bit.ly/wT9DrI.
The following question was asked of more than 1,000 U.S. adults who were interviewed by telephone Oct. 6 through 11, 2011. The results are considered accurate within ±3.1 percentage points. What is the biggest depreciation factor of a car's value?
| | | | | |
| --- | --- | --- | --- | --- |
| Cause of Depreciation | | | | Percent |
| Vehicle Mileage | | | | 29 |
| Accident or Frame Damage | | | | 26 |
| Not Keeping Up with Regular Maintenance | | | | 22 |
| Current Market Data | | | | 12 |
| Flood Damage | | | | 7 |
| Title Issues | | | | 3 |
About CarMax
CarMax, a member of the FORTUNE 500 and the S&P 500, and one of the FORTUNE 2011 "100 Best Companies to Work For," is the nation's largest retailer of used cars. Headquartered in Richmond, Va., CarMax currently operates 107 used car superstores in 52 markets. The CarMax consumer offer is structured around four customer benefits: low, no-haggle prices; a broad selection; high quality vehicles; and customer-friendly service. During the twelve months ended February 28, 2011, the company retailed 396,181 used cars and sold 263,061 wholesale vehicles at our in-store auctions. For more information, access the CarMax website at www.carmax.com.
Author: