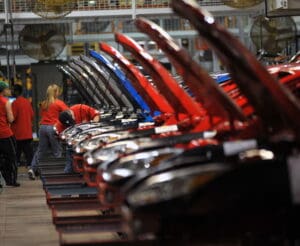 In a report by the Detroit News, 724,000 Ford models are being investigated for engine failure problems in 2009-2011 Escape, Fusion and Mercury models.  Design changes in 2009 over complaints were not enough to fix what appears to be a throttle body/throttle control system malfunction. Stalls more likely to occur at speeds over 40 mph, more details below:

Vehicles manufactured between June 2009 and October 2009 may contain contaminated circuit boards with plating variations, NHTSA said. Plating variations could lead to a failure.
Ford and its supplier, Delphi Corp., modified the manufacturing process and issued a technical service bulletin in October 2010, NHTSA said.
Click here to read the full story>> 
Author: