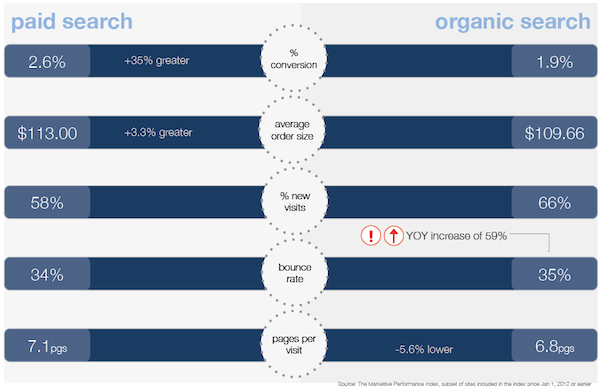 Retail paid search traffic up, organic visits down, according to Search Engine Watch.
The study provides an interesting look at where traffic to retail sites comes from, and how it converts.
Paid search traffic went up a not surprising 30 percent, while organic traffic declined by 3 percent. While the decline isn't necessarily good, it does show that such an increase in paid traffic isn't decimating organic traffic, as many advertisers worry that they are gaining paid search traffic at the expense of free organic traffic.
MarketLive also found the revenue from paid search grew to 44 percent of revenue from all search engine traffic, including organic. Paid search accounted for about one-third of search engine visits, which is a pretty big increase compared to 26 percent in 2012.
Click here to read the entire post >>
Author: