Lingering Low Employment Nationally, Generational Demographic Shifts, Potential Contagion from Europe Present Big Challenges to the Auto Industry, According to New AlixPartners Study

U.S. Sales Predicted to be 14.3 Million this Year; Generation 'N' – 'Neutral About Driving' – Partly to Blame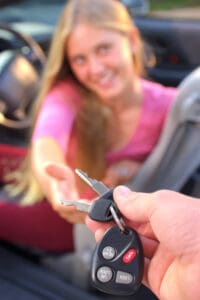 DETROIT  – Though the North American auto industry's performance has stood out of late compared with that of other industries in today's sluggish economy, that status is threatened by lingering low employment in the economy, fast-rising overhead costs at automakers and suppliers alike, and big generational demographic shifts in which Millenials and other young people care less about cars than past generations while aging Baby Boomers simply have less reason to drive.  That's according to a comprehensive annual study by AlixPartners, the global business-advisory firm.
As a result of these and other factors, the 2012 AlixPartners Automotive Outlook predicts that there are 5 million fewer potential car-buyers today than five years ago, that U.S. auto sales will be a conservative 14.3 million units this year and that sales in the U.S. and Canada are not likely to exceed 16 million through at least 2015.
Said John Hoffecker, managing director at AlixPartners and head of the firm's Automotive Practice: "It's long been a truism that if people don't have jobs, they don't buy cars.  Given lingering low employment in this country, plus the fact we estimate that in the last decade incentives 'pulled ahead' more than 18 million units of sales, we see true, underlying demand being a big issue for the industry going forward.  Successful companies will be those that stop the old bad habits of yesteryear from creeping back into their systems while making aggressive, well-informed investments in product — all the while recognizing that they're unlikely to get a whole lot of help from the economy."
Other key findings of the study include the following:
Industry profitability:  Despite big production increases in the past year, profitability (as measured by median EBIT percentage vs. production) for both automakers and suppliers in North America has been flat — despite that automotive raw-materials costs, which represent about half of most companies' total cost structure, are down 21% per vehicle from their April 2011 peak.
Suppliers:  Supplier SG&A levels have risen back up to pre-restructuring levels, due to about a $1-billion-per-quarter overhead-spending increases since the third quarter of 2009, representing about a $4.8 billion reduction in supplier net income in that time.
"Mega-platforms":  Globally, vehicle platforms able to yield about a million or more units in production are forecast to double by 2017, and to account for almost all (96%) of industry growth in that time (47 million units in 2017, vs. 23 million last year), presenting both challenges and opportunities for OEMs and suppliers.  "The best of these platforms will enable a very wide variety of vehicle types and sizes, including different vehicle widths as well as different lengths, but while still delivering superb vehicle dynamics," said Hoffecker.  "Success in these platforms will require companies to act truly global across all their major customer-facing-processes, including engineering, quality, manufacturing and launch management. In addition, significant internal improvements and global consistency will be required for costing, pricing and capital-allocation processes."
Changing demographics:  Overall, demographics are expected to be responsible for up to 15% of the lower underlying demand in North America, with about 13% of that attributable to less vehicle use (mostly on the part of Boomers) and about 2% attributable to a lower tendency to drive (mostly on the part of Millenials and other young people).  "The American auto industry is about to see the rise of Generation 'N' – as in 'neutral about driving,'" said Mark Wakefield, a director in AlixPartners' Automotive Practice.  "This cohort, which is as big as the Baby Boomer cohort and which grew up on the Internet and not so much on cars, could well present the industry with an even greater challenge in the area of reduced fundamental demand."
M&A outlook:  Bearish valuations in the industry and low multiples, down 27% last year, may present opportunities for strategic plays, both among suppliers in North America and OEMs globally, particularly in Europe.  Said Christian Cook, also a director in AlixPartners' Automotive Practice:  "With EBITDA multiples off more than a quarter and discounted transaction values remaining about flat with the depressed levels of the year before, this may well be a time for companies to be thinking about strategic acquisitions or, just as important, divestitures, especially with private equity most likely hesitant to return to the auto  industry.  The key, as always, is exactly what kind of deal you make, the strategy behind it, the due diligence behind it and, of course, it operational execution."
Europe:  The worsening financial crisis in Western Europe is especially adding to the woes of European volume players, who are losing ground to both value and premium players — as Europe already faces about 25% structural assembly-plant overcapacity and as about 40% of European plants suffer from utilization lower than the "safety zone" of 75% to 80%.
Concluded Hoffecker:  "The last few years of steadily increasing volumes have benefitted virtually all in North America, after a difficult period of restructuring.  However, with possible contagion from Europe further weakening the U.S. economy, fast-changing consumer demographics further skewing underlying demand and the challenge of efficiently implementing global mega-platforms facing it, the North American auto industry, despite its current success, has its work cut out for it in coming years.  Perhaps the industry's biggest challenge, though, is an internal one:  whether it will be satisfied with its recent performance, or prepare now for the big challenges ahead in this still-cyclical industry."
About the Study
The 2012 AlixPartners Automotive Outlook is based on a benchmark analysis of 38 automakers and 233 automotive suppliers.  Public economic data and forecasts were also used in the study.
About AlixPartners
AlixPartners LLP is a global business-advisory firm offering comprehensive services in four major areas: enterprise improvement, turnaround and restructuring, financial-advisory services and information-management services. Founded in 1981, the firm has offices around the world, and can be found on the Web at www.alixpartners.com.
Author: