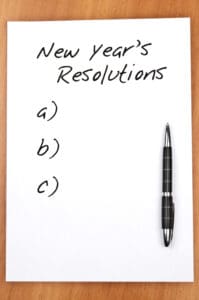 WASHINGTON – A New Year is a time of fresh beginnings. As consumers make their New Year's resolutions, AWARE (Americans Well-informed on Automobile Retailing Economics) offers 12 vehicle finance resolutions to keep in mind when buying a car.
"Buying a car is a major decision and requires some preparation," said Eric Hoffman, AWARE spokesman. "With holiday festivities behind us and a New Year beginning, consumers have a chance to plan for the future by making informed financial decisions."
AWARE offers 12 New Year's resolutions for consumers in 2012:
1. Review your financial situation and set a monthly budget. Be sure to take into consideration any payments you need to make on holiday related purchases.
2. Determine what you can reasonably afford for a down payment and for a monthly payment.
3. Check your credit report; you can obtain a free copy from www.annualcreditreport.com. Immediately dispute any errors with the credit reporting agency and settle outstanding debts.
4. Research what vehicles are in your price range.
5. Familiarize yourself with common finance terms. Visit AWARE's glossary at www.autofinancing101.org/resources/glossary.cfm.
6. Know the differences between buying and leasing, and choose the option that is best for you.
7. Understand the value and price of optional products such as extended service contracts, credit insurance, and guaranteed auto protection. If you do not need or cannot afford these products, do not sign up for them.
8. Comparison shop for financing from multiple sources.
9. Negotiate your financing arrangement and terms. Stay within the price range you determined you could afford when you calculated your budget.
10. Carefully review the contract and make sure all of your questions have been answered before signing it.
11. Make your payments on time.
12. If you experience difficulty making your payments, contact your creditor.
Additional educational information in English and Spanish can be found at
AWARE is a vehicle financing industry coalition to help consumers understand how auto financing works. The group provides potential buyers of new and used autos with the tools and resources they need to successfully navigate the auto financing process.
AWARE's members include: American Financial Services Association, National Automobile Dealers Association, National Association of Minority Automobile Dealers, American International Automobile Dealers Association, Ally Financial, American Honda Finance Corp., American Suzuki Financial Services, AutoNation, Ford Motor Credit Company, Group 1 Automotive, Inc., Lithia Motors, National Auto Finance Co., Nissan Motor Acceptance Corp., Saab Financial Services Corp., Sonic Automotive, Inc., Toyota Financial Services, United Auto Group, Inc. and Wells Fargo Auto Finance.
Author: