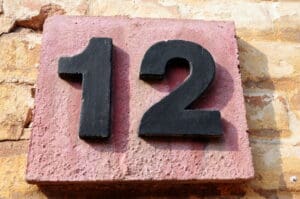 NEW YORK — Calling the Internet one of the most dynamic, interesting, and seemingly unpredictable areas within global economies and markets, the technology equity analysts at S&P Capital IQ have once again published their Internet predictions for the next twelve months.
"We are always keen to produce our yearly Internet predictions," said Scott Kessler, S&P Capital IQ Equity Analyst, Tech sector Group Head at S&P Capital IQ. "We try to identify key themes, trends, companies, and stocks to help frame thinking and opinions about this important segment."
Following are twelve Internet predictions for 2012 from equity analysts at S&P Capital IQ.
1. We think Yahoo (YHOO 16 *****) will finally take action to sell some or all of its investments in Alibaba Group and Yahoo Japan, and may see its shares rise to about $20 in 2012.
2. We expect more Chinese Internet companies, such as Alibaba, to pursue growth outside of China.  We think Alibaba will look to increase its focus on, and presence in, the U.S.
3. We expect Google (GOOG 623 ***) to experience further legal and regulatory problems in the U.S. and around the world, and foresee the potential for over $1 billion in fines and penalties.
4. Along those lines, we don't expect Google to be able to close on its planned purchase of Motorola Mobility (MMI 38 ***) until mid-year at the earliest.  We even think there's a small chance the company won't consummate the transaction.
5. We believe 2012 will be an important year for mobile payments, but that Google and Google Wallet won't be leading the way.  Rather, we expect eBay's (EBAY 31 ***) payments business, led by PayPal, to become much more of a force in the mobile area and bolster its presence in retail locations.  We also think eBay could look to spin off its payments unit as an IPO, or even be renamed PayPal.
6. Contrary to the view of many, we don't expect 2012 to be a banner year for mobile advertising.
7. Despite concerns about growing disruptions and competition from the likes of Google, we think the new year will be a good one for online travel companies Expedia (EXPE 29 ****) and priceline (PCLN 484 *****), reflecting international growth aided by more stability in Europe and gains in Asia, coupled with a solid domestic economy.
8. We believe cybersecurity will become an even more important issue in 2012.  We think one notable and perhaps unexpected potential beneficiary will be Akamai Technologies (AKAM 33 *****), which is building a security business.  We expect Akamai to roll out new related offerings and partnerships in 2012.
9. We think EarthLink (ELNK  7 *****) will continue to push towards its transformation from ISP to Internet network services company and achieve related successes and recognition.
10. We believe there will be at least a $1 billion offer from private equity firms to buy an Internet company.  According to Capital IQ data, the largest-ever private equity purchase of an Internet company was for $572 million, when Bankrate was acquired inJuly 2009.
11.  We believe InfoSpace (INSP 12 ***) will finally announce a significant M&A-related use for its considerable cash and investments.
12.  We think an Internet company that completed an IPO in 2011 could be acquired in 2012, reflecting the considerable challenges of being a public company.
About S&P Capital IQ
S&P Capital IQ, a brand of the McGraw-Hill Companies (NYSE: MHP), is a leading provider of multi-asset class data, research and analytics to institutional investors, investment advisors and wealth managers around the world. We provide a broad suite of capabilities designed to help track performance, generate alpha, identify new trading and investment ideas, and perform risk analysis and mitigation strategies. Through leading desktop solutions such as Capital IQ, Global Credit Portal and MarketScope Advisor desktops; enterprise solutions such as S&P Securities Evaluations, Global Data Solutions, and Compustat; and research offerings including Leveraged Commentary & Data, Global Market Intelligence, and company and fund research, S&P Capital IQ sharpens financial intelligence into the wisdom today's investors need.
Author: